Income Tax return leaked, Information Commission orders inquiry
The Central Information Commission (CIC) has said there is a need to probe the leakage of confidential data filed by the tax payers and plug the loopholes after an RTI applicant complained his income tax returns were leaked.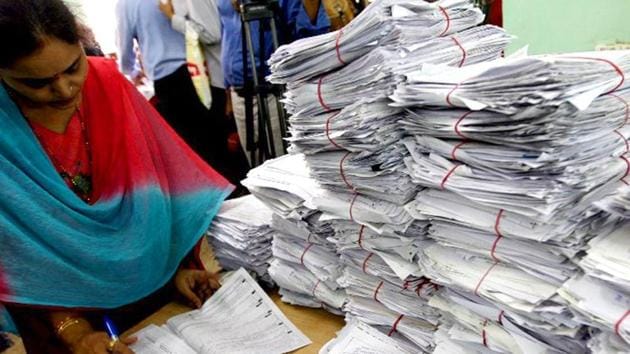 Updated on Apr 11, 2017 07:08 PM IST
The Central Information Commission (CIC) has asked the income tax department to investigate how "confidential" data of a Right To Information applicant's tax return was given to a third party without his consent, exposing the possibility of personal income data of millions of tax payers getting leaked.
"There is an emergent requirement to investigate the root cause of the leakage of confidential data filed by the tax payers and plug the loopholes forthwith. It is essential to protect the confidential financial data filed by millions of tax payers from falling into wrong hands in the larger public interest," said information commissioner Bimal Julka in his order directing the Income Tax department to conduct an investigation.
Badal Satapathy, a resident of Bhubaneswar, told the commission that his income tax returns for financial years 2005 to 2011 were downloaded in 2012 and given to third party Lipipuspa Rozalina without his consent.
Satapathy claimed that he was threatened on the basis of the personal information leaked and he informed the income tax department about it but no action was taken.
He then filed an RTI application with the IT department seeking reply on how the information was given without his consent and what legal action has been taken against the person(s) responsible for leaking his personal income details.
After not getting any response from the IT department even though his application was transferred 16 times to different wings, Satapathy filed an appeal with the information watchdog --- the CIC.
Satapathy told the commission that some "unscrupulous employees" of the department were selling highly confidential financial data of tax payers to third parties without their knowledge or any court orders.
Responding to his allegation, the income tax department said they were not aware whether any particular official has downloaded his income tax returns saying that creation of user identification and secrecy of data was responsibility of the regional computer centre. The department also said that they ordered an inquiry but failed to provide details of the investigations to the CIC.
The commission expressed its dismay over the department's reply saying they were "baffled" as it claims exemption from giving information on the ground that it belongs to third party. The commission cited several high court and Supreme Court orders to state that income tax returns were personal information and cannot be shared without consent of the tax payer.
"In the present case, the personal and confidential information is alleged to have been compromised and no satisfactory response regarding status of the investigation was provided," the commission said while directing the Income Tax department to conduct an inquiry and submit a report within 30 days to the applicant.
Close Story