IndiGo plane's tyre bursts on landing at Hyderabad airport; passengers, crew safe
There were 72 passengers, including an infant and popular Telugu actress-turned-YSR Congress MLA RK Roja , on board.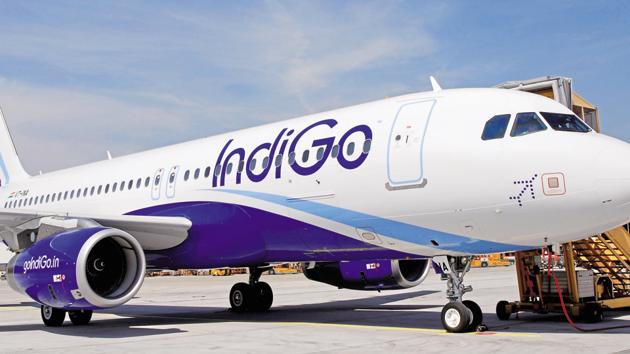 Updated on Mar 29, 2018 10:59 PM IST
Seventy-two passengers and four crew members on board an IndiGo aircraft had a lucky escape when one of its tyres burst on landing at the Rajiv Gandhi International Airport in Shamshabad on the outskirts of Hyderabad late on Wednesday night.
IndiGo flight 6E 7117, an ATR on its way from the temple town of Tirupati to Hyderabad, which was supposed to arrive at 9.40pm, landed late, around 10.25pm. One of the tyres burst, causing sparks to rise from the wheel, when it touched the tarmac. A team of fire-fighters rushed to the plane to avert any disaster.
A late night statement from IndiGo said all 72 passengers, including an infant, and four crew members were safe. "All passengers of the flight 6E 7117 have disembarked and taken with luggage to arrival hall," the statement said.
Telugu actress-turned-YSR Congress Party legislator in Andhra Pradesh RK Roja was among the passengers who were stuck in the aircraft for over an hour and not allowed to disembark. The pilot asked them to stay calm and remain seated until arrangements were made for them to leave.
After the tyre burst, the plane was stranded for two hours on the runway , which was shut for two hours. "It was brought to parking bay at around 2am," an airport official said on condition of anonymity.
The closure caused at least two inbound flights, one from Mumbai and another from Bengaluru, to be diverted to Chennai and Bengaluru. The flights returned to Hyderabad only after 2 am, airport officials said.
IndiGo, India's largest airline by passengers flown, has been forced to curtail flights after some Airbus A320neo planes in its fleet, fitted with Pratt & Whitney engines, experienced technical glitches.
Close Story