Inside the world of Hindu right wing fake news website DainikBharat.org
Jun 13, 2017 01:27 PM IST
An investigation by AltNews.in has identified the people who possibly run the website that churns out fake stories that are often debunked
Pakistan praises Mamata Banerjee. Mark Zuckerberg does "gau seva". Jawaharlal Nehru University students celebrated Maoist attack in Sukma.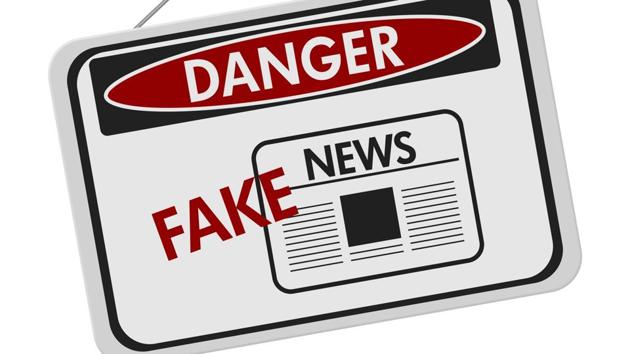 These were some of the stories churned out by news website DainikBharat.org during the past few months. On each occasion, the story was debunked, but didn't deter the Hindu right-wing publication from gaining more readers or pressing on with fresh instances of questionable reporting.
Now, an investigation by AltNews.in has identified the people who possibly run the website and own its domain name. The probe points to an FIR allegedly filed against the editor-in-chief of the website for spreading a fake photo involving Aam Aadmi Party leader Kumar Vishwas.
The investigation also hints at possible ties of these people with the Hindu Sena, a little-known outfit that shot to prominence this year for backing Donald Trump during the US presidential elections.
The investigation, done by Pratik Sinha of AltNews.in, starts by trawling through the domain information and finds that it is registered to an individual identified as Shashi Singh and the editor-in-chief of the website Ravi Singh.
Using tools such as Truecaller, archived and cached pages of social media sites and tools such as Wayback Machine, which stores snaps of websites at various times in the past, Sinha finds out that the purported Facebook page of Ravi Singh has a profile photo of Hindu ideologue Savarkar and has shared photos from a page run by the Hindu Sena.
Sharing screen space with Singh is Vishnu Gupta, who hogged primetime television space for doing a "havan pujan" for Trump. Singh was even acknowledged by the 'USAHindus4Trump' Twitter handle.
Altnews finds out that Singh is possibly facing charges for putting out a fake photo involving Kumar Vishwas in 2015.