J-K govt sacks 12 employees for alleged anti-national activities
Abhishek Saha, Hindustan Times
Oct 20, 2016 02:19 PM IST
The Jammu and Kashmir government has issued orders to dismiss over a dozen of its employees for their alleged involvement in the ongoing unrest, a top official said on Thursday.
Twelve employees of the Jammu and Kashmir government have been dismissed over charges of spearheading and participating in anti-India protests during the ongoing civil unrest in the Valley since July, and violating the code of conduct for government employees, sources said.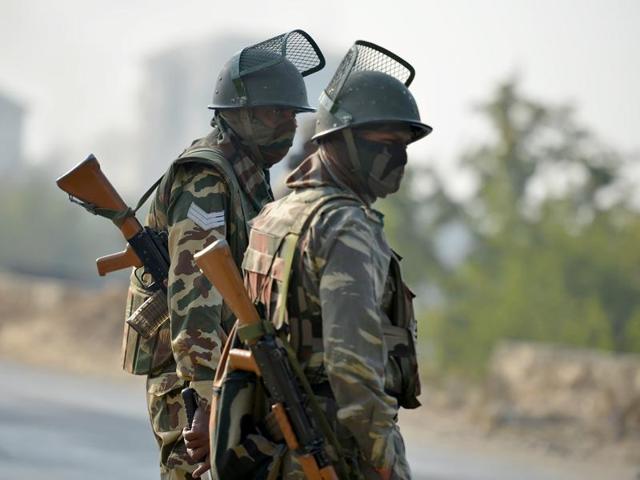 The employees, who were dismissed from government service, belong to various departments including revenue, public health engineering, rural development and education department, a senior government official said.
The state government invoked Article 126 of Jammu and Kashmir Constitution for dismissing these employees, the official said. He said some of these employees have been arrested and booked under Public Safety Act while others are either out on bail or evading arrest.
The termination comes after news broke earlier this month that the police are in the process of booking more than 130 state government employees under the stringent Public Safety Act (PSA) on charges of directly and indirectly instigating the present unrest in the Valley.
According to reports, the intelligence wing of the state police last month had prepared a dossier against 36 employees for fomenting trouble in Kashmir and inciting youth to violence.
The dossier was sent to chief secretary's office for further action.
Sources also say that the termination order says that no inquiry will be held into the allegations against the officials since the "charged atmosphere" in Kashmir is not conducive for holding inquires considering "threat perception" to witnesses in the cases.
The government and top bureaucrats are tight-lipped about the termination order. Chief secretary BR Sharma did not pick up his phone and principal secretary, home department, RK Goyal did not respond saying he was in a meeting.
Read: Kashmir limps back to normalcy as more people defy separatist-sponsored strike
Leading English daily, Greater Kashmir reported on Thursday that the termination order states that "the acts of these employees are not only aimed at questioning sovereignty and integrity of India but also violate Rule 14 and 20 of the J&K Government Employees Conduct Rules 1971".
"Their continuation in service will not only set a bad precedent but would tantamount to putting a premium on indulging in misconduct, subversion and anti-national activities," the dismissal order reportedly says.
Observers say such terminations had occurred in the 1990s when armed militancy and separatism was at its peak in Kashmir.
Education minister Naeem Akhtar was among five government employees dismissed from service by the state government in 1990 for his alleged involvement in anti-national activities.
Their services were later restored after employees went on a mass strike for nearly three months.
Prominent political scientist Professor Noor Ahmad Baba said that such action from the state will not "improve" the situation and can further deteriorate it by causing government employees to protest against such measures.
"Employees are not going to take such action lying down. That's what I can say," the professor added.
Kashmir Valley has been witnessing unrest for the past over 100 days. The violence was triggered by the killing of Hizbul militant Burhan Wani.
(With PTI inputs)