Janani Suraksha Yojana: Cash alone not enough in India birth services, says research
Apr 06, 2017 10:00 PM IST
Less than 50% of eligible women take up the scheme, with experts saying that targeting pregnant women with cash incentives " misses the importance of socio-cultural context of motivating decisions" about delivery care.
Money is not a sufficient incentive for pregnant women in India to take up free institutional delivery services, according to new research by a team of researchers, who examined the Indian government's Janani Suraksha Yojana (JSY).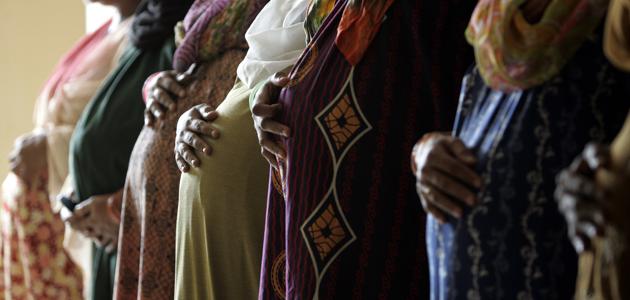 Less than 50% of the women eligible take up the cash incentive scheme, the research by experts in the United Kingdom, Australia and India published in the journal Social Science & Medicine says. There are more significant factors such as familial support and transport challenges, it adds.
The research identifies several obstacles in the uptake of the JSY, including poor quality of care and infrastructure at institutions, lack of a caretaker at home to look after other children, trust in the skills of traditional birth attendants over the need for medical care, and the notion of childbirth as a 'natural event' requiring no institutional delivery care.
The research found that, overall, the use of maternal healthcare facilities is largely driven by the community health workers known as ASHAs (Accredited Social Health Activists), whose support services and efforts to generate awareness of the benefits of facility-based childbirth were major enabling factors in the accessing of delivery care.
Lead author Sukumar Vellakkal, said: "The study findings highlight the importance of improving the support services of the community health workers for effectively linking people with health facilities, rather than depending on market-based approaches such as conditional cash transfers.
"Equally important is to address critical gaps around quality of care at the public primary healthcare facilities."
Co-author Jasmine Fledderjohann of Lancaster University added: "Targeting pregnant women with cash incentives misses the importance of socio-cultural context of childbearing in motivating decisions about delivery care.
"Childbearing is a family process, and respondents in our study highlighted the substantial role of spouses and mothers-in-law in shaping delivery decisions. One reason the ASHAs are so effective may be that they understand family influences on this decision, and aim to address concerns raised by spouses and in-laws as well by women themselves."
The researchers found that there was also a strong belief that institutional delivery care facilities were only for cases in which there were birth complications.