Let's Talk About Trolls | Our job is to ensure platform continues to be a place for diverse views: Twitter
Apr 23, 2017 02:32 PM IST
Social media usage is impacted by the access women have to mobile phones, and in turn, to the internet, and the privacy afforded to them.
In January 2017, a nationwide march named #IWillGoOut was organised by a number of women's group, to reclaim public spaces. These "street interventions" were held in Delhi, Pune, Bhopal, Bengaluru, Chennai and Mumbai among other cities, and Twitter was flooded with messages by those participating -- mostly women -- helping those of us who couldn't make it; to instead follow their journey via live tweets and live video Periscopes.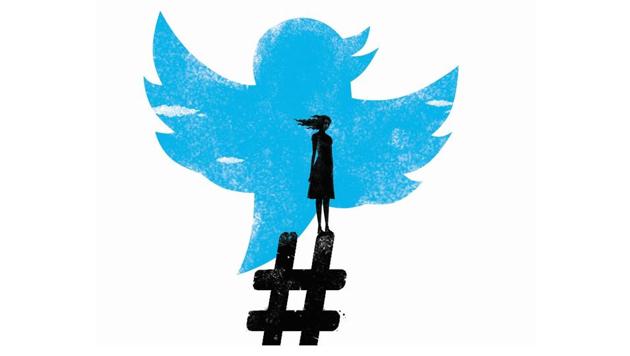 The background to this march won't be lost on anyone who lives in India. Over New Year's Day, an incident of mass molestation in Bengaluru was reported in the press. Many were outraged and tweeted about their feelings. The next day, the hashtag #NotAllMen challenged those who sought to paint all men as potential aggressors, and it was met with an emotionally charged response #YesAllWomen. This hashtag started picking up steam, with women not just from India but around the world sharing stories of abuse and harassment. Ideas can spread through hashtags, becoming movements, and these movements often transcend geography. This is an incredible social phenomena and one we are proud to empower every woman's voice to be heard.
Stay tuned with breaking news on HT Channel on Facebook.
Join Now
What makes this story go from interesting to illuminating is the fact that only 29% of internet users in urban areas are women, according to Boston Consulting Group's 2016 'Decoding Digital Retail' report. Social media usage is impacted by the access women have to mobile phones, and in turn, to the internet, and the privacy afforded to them. It becomes clear that a woman's struggle to make her voice heard starts right from childhood, and follows her through her life in the real world and online. This is an issue that Twitter sought to highlight when we launched the India chapter of our #PositionOfStrength campaign in 2016, to empower female voices on the platform. At one point, female participants acknowledged that the fact that they speak frankly about the issues they care about puts them in a minority. They wondered what the internet would look and feel like if more women felt empowered to speak out online and on social media.
Over the past few years, a steadily increasing number of women's groups such as @SheSaysIndia, @FeminismInIndia, @pinthecreep, @SheroesIndia among others, have taken to Twitter to campaign about issues that are important to them -- sexual assault, marital rape, equal pay, 'manels', online abuse, pregnancy and fitness, to name a few. Many women have prominent profiles on Twitter -- some with their offline legacies in tow such as journalists, actors and politicians -- while others have created a strong Twitter presence. This is social change that hasn't been the kind change which happens in the background. This is social change that is visible, easily digestible in 140 characters or photos or videos, and is being conducted in seconds across time and space. Strong communities of friends who "know each other from Twitter" have formed, helping to disseminate information on topics previously unknown and misunderstood.
But it's important to note that social change isn't easy and it would be naive to imagine that pushback doesn't exist. Those in disagreement often try to silence the speaker. Instead of engaging in a healthy debate, they want to intimidate and overwhelm. Our job at Twitter is to ensure the platform continues to be a place where the expression of diverse viewpoints is encouraged and defended. At the outset, we provide users with controls to limit who they follow, interact with, and who follows them. We are constantly innovating on functionality that best serves our users -- for example, you can now mute a conversation you are part of; you can now mute certain keywords, phrases and conversations from your notifications, and soon, from your timeline itself. You can block users you do not want to engage with; you can export a list of accounts you have blocked to another user. You can report accounts and individual tweets to Twitter for action. We have set policies on limitations on the type of content and behaviour that we allow. These 'Twitter Rules' are firm on violent threats, harassment, hateful conduct and multiple account abuse (creating multiple accounts for overlapping purposes or to evade suspension), among others.
We are also leveraging our technology to reduce abusive content on the platform. We are working to identify accounts as they're engaging in abusive behaviour, even if this behaviour hasn't been reported to us. Then, we're taking action by limiting certain account functionality for a set amount of time, such as allowing only their followers to see their tweets. We aim to only act on accounts when we're confident, based on our algorithms, that their behaviour is abusive. We're also taking steps to identify people who have been permanently suspended and stop them from creating new accounts, particularly accounts that are created only to abuse and harass others; repeat offenders as it were. Sometimes we'll make mistakes but we're learning and iterating in real-time.
On the ground, we take a community-led approach, working with a number of non government organisations (NGOs) from across India including the Centre for Social Research, Breakthrough India, FemPositive and Point of View on issues such as online safety and women empowerment; we co-publish online safety guides and directly support campaigns and activities that promote tolerance and respect. One of our latest projects, @Tweesurfing, uses well-known personalities to help spread the message of tweeting responsibly and aims to create a culture of collective support.
The truth is, we now have unprecedented digital windows and social media access into other people's worlds, some of which we appreciate and learn from, others which make us uncomfortable. The value we place on this space, and the values we bring into it, by sharing our ideas, engaging in debates and highlighting our passions - that's what ultimately shapes society for the better for every woman (and man) in India.
Mahima Kaul is the head of public policy, Twitter India
This piece is part of HT's new campaign, Let's Talk About Trolls, which focuses sharp attention on online abuse and bullying. Share your views with us at letstalkabouttrolls@hindustantimes.com or @htTweets with #LetsTalkAboutTrolls