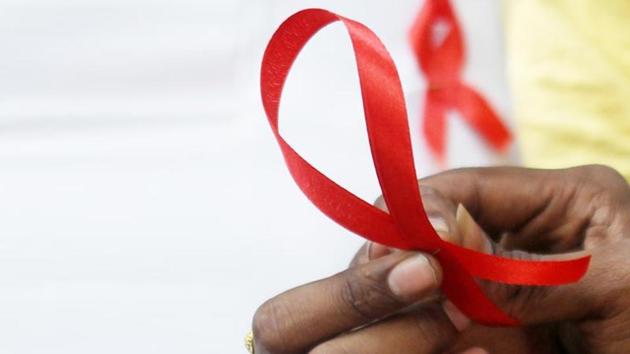 Lok Sabha passes 'historic' bill ensuring equal rights to HIV-affected people
The "historic" and "people centric" legislation will strengthen rights of people infected with HIV, Nadda said.
UPDATED ON APR 30, 2017 10:23 AM IST
The Lok Sabha on Tuesday passed a crucial bill that ensures equal rights to the people affected by HIV and AIDS in terms of getting treatment, jobs or admissions to educational institutions.
Moving the Human Immunodeficiency Virus (HIV) and Acquired Immune Deficiency Syndrome (AIDS) (Prevention and Control) Bill, 2017 for passage, health minister JP Nadda said the government stood for free treatment to HIV patients.
The Rajya Sabha had passed the bill last month.
The "historic" and "people centric" legislation will strengthen rights of people infected with HIV, Nadda said.
Various clauses pertaining to prohibition of discrimination against HIV-positive patients have been enlisted in the bill. "Whosoever does not adhere to the provisions of the bill, will be penalised. Civil and criminal proceedings will be launched against such persons", Nadda said, adding that action would also be taken against those who attempted to block the implementation of the bill.
The legislation, he added, has provisions to safeguard the property rights of HIV positive people.
"Every HIV infected or affected person below the age of 18 years has the right to reside in a shared household and enjoy the facilities of the household", Nadda said.
Further, the bill prohibits any individual from publishing information or advocating feelings of hatred against HIV positive persons and those living with them.
Nadda said the government will also promote research to check the spread of HIV virus and come out with aggressive strategies, especially in high risk areas.
Opposition members had several suggestions and observations during the Bill's passage, TMC member Ratna De Nag regretted that stigma related to HIV remains intense . P Ravindra Babu (TDP) emphasized that the stigma associated with the disease could not be eradicated by laws alone. Varaprasad Rao (YSR Congress) pitched for insurance cover for the affected people with the premium being paid by the government.
Heena Gavit (BJP) said couples affected with HIV should be given the right to adopt children.
Close