Lord Krishna-themed coin to be released by Chad on Janmashtami
Aug 12, 2017 06:31 PM IST
This full-dimensional 3D coin weighs 100 grams and is made of pure silver and there will be 251 pieces available for sale in the Indian market.
A limited edition silver coin on Lord Krishna will be released on Janmashtami on August 15 by the Republic of Chad in commemoration of the 5,244th birth anniversary of the Hindu God, officials said on Saturday.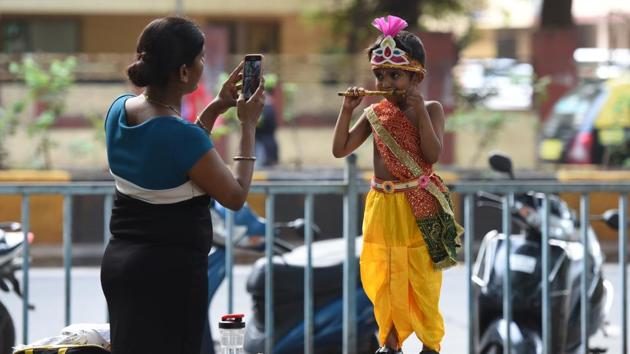 This full-dimensional 3D coin weighs 100 grams and has been made of pure silver, numismatist Alok K Goyal, the designer of the coin, said.
"There will be 251 pieces made available for sale in the Indian market out of a total of 501. People who want to buy it have to do it online on www.headytail.com. The price has been kept at Rs 25,555 per coin with free shipping within India," Goyal said here.
The initiative was taken seeing the popularity of Indian art and culture and taking reference from places like Ivory Coast where a Lord Ganesha-themed coin was minted in 2013, officials said.
Besides Ivory Coast, a Lord Venkateswara coin was also released by Palau, located in the western Pacific region, in 2014. Cook Islands also minted a Bhagwan Adinath coin in 2015 with a Goddess Laxmi coin also finding relevance in Tuvalu Island, located in the Australian Pacific Ocean just last month.
The Lord Krishna-themed coin has been decorated with more than 50 pieces of Swarovski crystals. It has a 3D figure of baby Krishna on a leaf. It is 65 mm in diameter and of 40 mm height.
A special container made of bamboo has also been designed and made by artisans hailing from a small village of Malda, in West Bengal.
Minted in Switzerland, the coin has been packed in an air tight dome shaped capsule and is of a partially enamel hue.
It comes with a booklet narrating the story of Lord Krishna, as per Indian mythology.