55 infants die in August in Nasik civil hospital's newborn care unit
Updated on Sep 08, 2017 11:42 PM IST
As many as 55 infants died in the Special Newborn Care Unit of the Nashik Civil Hospital last month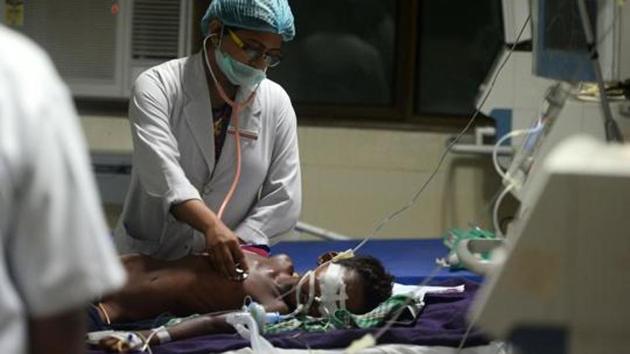 Press Trust of India, Mumbai/Nasik |
Press Trust of India
As many as 55 infants died in the Special Newborn Care Unit of the Nashik Civil Hospital last month, but authorities denied the deaths were due to medical negligence.
Since April, 187 infants have died in the Unit with 55 deaths reported last month, Nashik civil surgeon Suresh Jagdale told PTI over the phone.
"Most of these deaths occurred because the infants were brought from private hospitals in a stage in which there is less chance of recovery. The deaths were also due to reasons like premature birth and lung weakness," Jagdale said.
The civil surgeon said there was "no medical negligence" in any of the cases.
"There are 18 incubators and we have to keep two, sometimes three, children in one due to the paucity of space," he said.
Health minister Deepak Sawant said, "It is a fact that infants are brought to the government hospital at the last stage."
He said a "protocol" would be implemented soon in private and government hospitals.
NCP MLA Jaywantrao Jadhav, who visited the civil hospital on Thursday, said the hospital has to treat more children than its actual capacity.
Jadhav said not a single ventilator set was available in any state civil hospital, including the one at Nashik.
"Only one newborn should be kept in an incubator to avoid infection, maintain temperature and to treat jaundice. But, at present, the Nashik civil hospital authorities are keeping four infants in one incubator due to lack of adequate facility," he said.