Army says one militant killed in Anantnag, Cong seeks probe
Dec 02, 2016 12:17 AM IST
A militant was killed in south Kashmir's Dooru area in Anantnag district, the army said on Thursday. A spokesperson said the anti--militancy operation is still on.
The army said on Thursday evening that a militant was killed in an operation in Dooru area of south Kashmir's Anantnag district.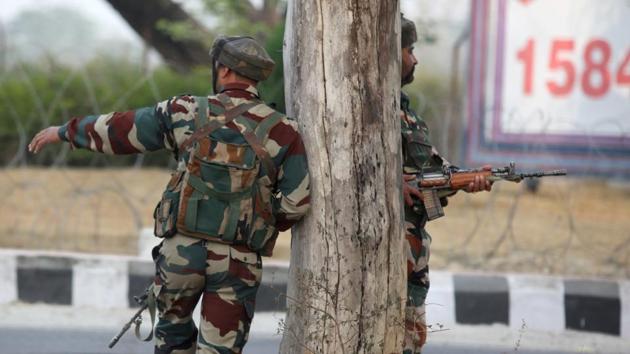 An Indian Army Twitter handle added that a weapon was recovered.
The police control room in Anantnag said all the top officials of the district were at the spot of the "encounter".
"According to initial reports, the militant fired upon the army and the army retaliated. We will find out what happened," said DGP law and order and coordination, SP Vaid.
However, president of the Jammu and Kashmir Pradesh Congress Committee (JKPCC) GA Mir demanded a judicial inquiry into the killing, saying the 'militant' killed was Congress worker and former sarpanch Malik Sajjad.
Mir said, "Malik was in custody for more than a month in Dooru police station for joining the protests during the unrest. He got bail but local police were not releasing him. He was in police custody till today (Thursday)."
He added, "According to reports I'm getting from the ground, the police sent him on a bike with a policeman towards his home today (Thursday). On the way, the policeman dropped him in Agno village, where the army was reportedly present, and he returned to the police station."
Mir said, "He did not do anything untoward with the policeman. But after a few minutes, news came that he was killed in an encounter. It's a politically motivated custodial killing and we demand a time-bound, honest judicial inquiry."