Modi inaugurates Patanjali centre: What Ramdev claims 'chamatkari' seeds can do
Patanjali claims to have developed new varieties of wheat and chilli seeds that can more than double the yield – an attempt to fight back criticism after a set of recent reverses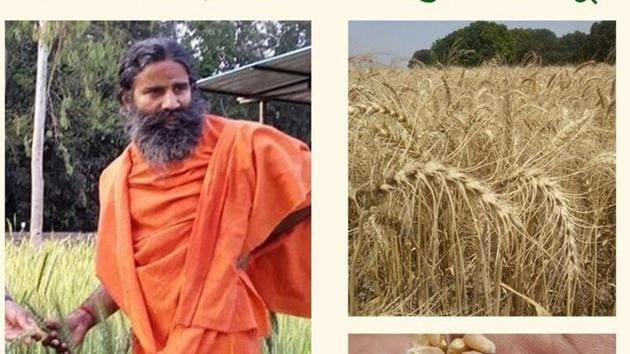 Updated on May 03, 2017 12:53 PM IST
Prime Minister Narendra Modi inaugurates on Wednesday morning a research institute run by spiritual leader Ramdev's Patanjali Ayurveda in Uttarakhand's Haridwar.
The institute claims to have developed new varieties of wheat and chilli seeds that can more than double the yield – an attempt to fight back criticism after a set of recent reverses that saw the firm's products fail laboratory tests and taken off shelves in army stores.
The company says the new wheat and chilli seeds can fetch yields of up to 28 and 47 quintals per acre, respectively – more than double the usual amount. Patanjali has also marketed the seeds as "swadeshi" (home-grown).
"Patanjali agro scientists have developed advanced variety of high yielding wheat grain (named Patanjali Chamatkar) without using chemicals," Ramdev tweeted.
"Patanjali agro scientists have proved time and again that, high yielding and high quality produce can be obtained without chemicals," he added.
But scientists say the promised yield is far from "chamatkari" and can be obtained from other brands of seed as well.
"In ideal condition, the best seed available at present can produce maximum 20 quintals in an acre. However a farmer can get upto 100 quintals per acre from best of the chili seeds already available to the farmers" said Dr SK Singh, an agro scientist based in Dehradun.
WH 1105, a variety of wheat seed developed by Haryana Agriculture University, Hisar, several years ago also claims to yield 28 quintals per acre.
A person privy to the developments in the firm said Ramdev intends to focus on two core areas – Ayurveda and agro business. Ramdev is focusing on strengthening the research wing of the company in a bid to revamp its brand image, which has taken a beating in the last year.
Many of its products have been getting "adverse feedback" from consumers and retailers, prompting the company to form two internal committees earlier this year to address the problem. The company also faced the ire of the Food Safety and Standards Authority of India (FSSAI) for 'misbranding'.
Last month, Canteen Stores Department (CSD), the retailing entity selling consumer goods to the armed forces, suspended the sale of a batch of Patanjali's amla juice after it failed a test carried out at West Bengal Public Health Laboratory in Kolkata.
Close Story