India News
Swipe up for the next story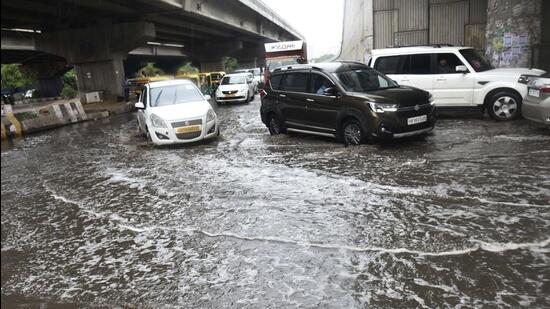 The monsoon is expected to be very active this week as it has picked up at the right time for crop sowing with widespread and heavy rain likely on the west coast and parts of central India. As of Sunday, there was overall a 4% rainfall deficiency since June 1. The deficiency was 8% in the south peninsula, 23% in central India, and 0% in the northwest.
The Supreme Court on Monday refused to stay contempt proceedings against members of legal fraternity on strike in Odisha saying they wanted to know whether their profuse apology was ?from the heart? or to escape the wrath of the Court. The Court had in December initiated contempt proceedings against members of 20 district bar associations in Odisha who indulged in vandalism over establishing regional high court benches among other demands.
Prime Minister Narendra Modi on Tuesday urged Bharatiya Janata Party members of Parliament (MPs) to highlight the Union budget's pro-people aspects in their constituencies. Addressing the BJP's parliamentary party meeting, Modi said the budget has ?something for all?. Modi expressed concern over the deaths and destruction the earthquake has caused in Turkey and Syria. Modi spoke about destruction the 2001 earthquake in his home state of Gujarat caused.
Here are today's top news, analysis, and opinion. Know all about the latest news and other news updates from Hindustan Times. Move over Bitcoin, it's time for Britcoin: UK may launch its digital currency UK said British businesses and consumers are likely to get a digital version of the pound while asking public for their opinion on the idea of introducing a central bank digital currency.
Over 7,000 officer posts have been lying vacant in the Indian Army since last year, minister of state for defence Ajay Bhatt said in a written response in the Lok Sabha on Monday. Replying to Janata Dal (United) MP Ram Nath Thakur, Bhatt noted that there are 511 vacancies in the role of military nursing officers as of December 15, up from 471 as of January 1 last year.
The Union environment ministry will begin discussions on climate and sustainability under the aegis of intergovernmental forum G20 on Thursday with a focus on land degradation and biodiversity loss, a sustainable blue economy and circular economy. India assumed the forum's presidency in December and will host global leaders and 200 meetings related to 32 sectors across the country this year. Key environmental issues are being discussed as part of G20 working groups.