No temporary beards in Islam: Fired cop rejects SC's advice to shave for rejoining force
Apr 14, 2017 07:37 AM IST
Sacked for growing a beard, a Muslim cop from Maharashtra has refused the Supreme Court's advice to shave and rejoin the force, saying there is no concept of a temporary beard in Islam.
A Muslim policeman from Maharashtra who lost his job because he insisted on keeping a beard rejected the Supreme Court's advice on Thursday to shave temporarily so that he could work until his petition challenging the dismissal was decided.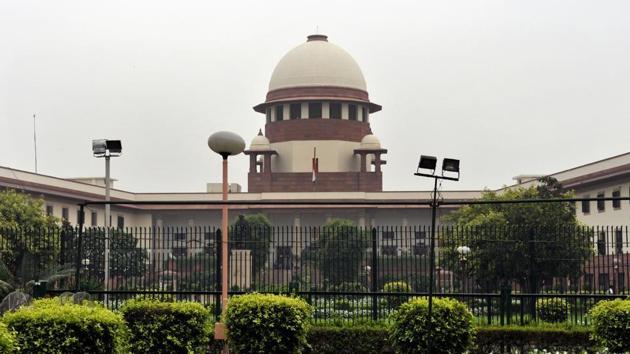 "There is no concept of a temporary beard in Islam," Mohammed Irshad Hanif, lawyer for the Maharashtra Reserve Police Force cop told a bench headed by Chief Justice JS Khehar, which said it can let him join back for now on sympathetic grounds.
"We feel sorry for you. Why don't you join?" the CJI said when Hanif pressed for an early hearing of the dismissed cop's appeal. Justice Khehar also said that the court shall allow him to keep a beard during the festivities. But, after the lawyer's response the CJI rejected his prayer.
Zahiroddin Shamsoddin Bedade had approached the top court in 2013 after the Bombay high court disallowed him to sport a beard while working in the force. In its order the HC said the force was a secular agency and discipline required him to stick to secular rules.
The HC had ruled that keeping a beard was not a fundamental right as it was not a fundamental tenet of Islam.
The Supreme Court had granted leave in the case, which meant the matter would be heard at length to be decided on merit. During Thursday's hearing Bedade wanted the apex court to expedite the hearing of his petition.
Bedade said he was initially allowed to sport a beard, provided it was trimmed and kept neat and tidy. His commandant later withdrew the permission as it was against the rules and disciplinary proceedings were initiated against him. The top court had stayed the inquiry proceedings.
In the Supreme Court, Bedade relied upon a 1989 circular for the armed forces to argue that the rules spoke of permitting a beard provided the person kept it for the rest of his service. Keeping a beard was obligatory under Islam's Hadith law narratives about the life mandated by Prophet Mohammed, he stated in his petition.