Muslim minor elopes with Hindu boy, girl's family seeks help of clerics
Apr 25, 2017 09:59 PM IST
The clerics have termed the girl's disappearance as an attempt at religious conversion
The family of a 16-year-old Muslim girl of Hajiyapur locality of Bareilly, who is believed to have eloped with her 20-year-old Hindu neighbour on April 17, has approached local clerics after the police failed to find the couple.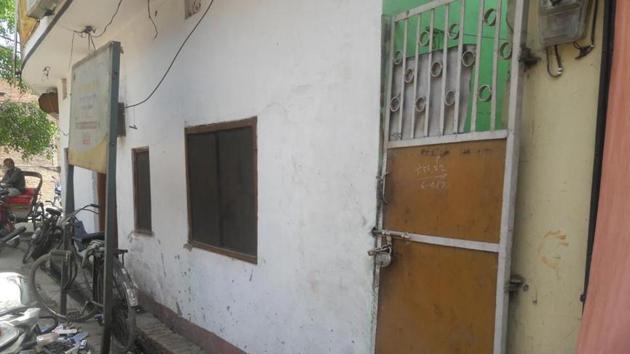 Tired of running from pillar to post in search of their daughter, the family decided to take the help of clerics. "We wanted to keep it in the family but were forced to approach clerics after the police failed to take any action in our case," said the girl's father.
The clerics have termed the girl's disappearance an attempt at religious conversion and are now planning to take up the matter with administrative officials.
The girl's family said they were away on the day she went missing. Her aunt, who lives right across the narrow ally leading up to their house, was the last person to see her.
Alleging discrimination due to their religion, the girl's mother said, "My family has not been at peace ever since she left home. We have approached every one from the police to the administration for help but no one is taking any action. Is this because we are from a different community?"
The girl's kin lodged a police complaint against the youth, Avdesh, and his family. Based on the complaint, an FIR was registered against him under sections 363 (kidnapping) and 366 (kidnapping woman to compel her for marriage) of the Indian Penal code.
The police said they were investigating the matter and will soon arrest the youth. "We are working on a couple of good leads and the couple will be detained soon," said Rajendra Singh Siddhu, the investigating officer (IO) of the case.
But even after eight days, the police is yet to trace the missing duo. Police sources also said that couple was romantically involved and thus decided to elope with each other.
Meanwhile, the incident has divided the Hindus and Muslims of the neighbourhood. "Had it been a Muslim boy and a Hindu girl, the entire police force would have been searching for them but in our case, no one seems to care," lamented Yasin Khan, a resident of the locality.
Just a stone's throw away from their ally, is the now vacant house of the youth's family. The narrow metal front door is locked. "They left a day after their son went missing. The family was under pressure from a lot of people who were angered by the incident," said a close relative, Ravindra Singh.