Navy successfully test-fires land-attack BrahMos missile in Bay of Bengal
May 04, 2017 09:29 PM IST
The test-firing took place in the Bay of Bengal from a stealth frigate vessel of the Indian Navy on Friday.
The Indian Navy successfully test- fired the land-attack version of Brahmos supersonic cruise missile on Friday.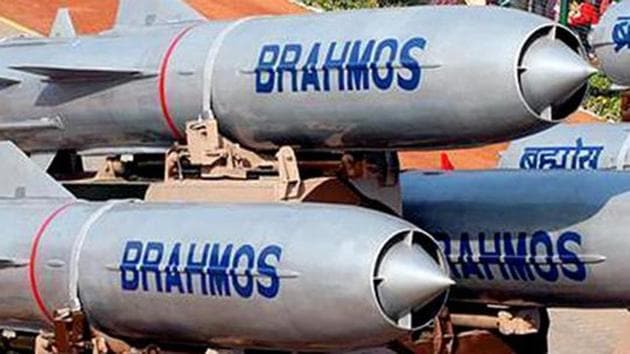 A top navy official said the test-firing yielded desired results.
The test-firing of the missile took place in the Bay of Bengal and it was very successful, he said
"Land attack version of BrahMos supersonic cruise missile was fired for the first time from an Indian Navy's stealth frigate, off the eastern coast, at a land target," said a source in the defence ministry.
"So, far only anti-ship version of BrahMos had been fired by Indian Navy," the source added.
This puts India in a select club of nations with such capability.
The land-attack version of BrahMos has been operationalised in the Indian Army since 2007.
The BrahMos missile, with a range of 290 km and a Mach 2.8 speed, is capable of being launched from land, sea and sub-sea pads against sea and land targets.
BrahMos, jointly developed by India and Russia, is considered the only supersonic cruise missile in the world. The missile was first inducted in the India Navy in 2005.
India is developing 450 km and 800 km range BrahMos missiles and an air launched version, designed to be delivered from Su-30 jets. It is also in the development phase.