NDTV India ordered off air on Nov 9 over coverage of Pathankot attack
Hindustan Times |
, New Delhi
HT Correspondent
Nov 03, 2016 06:35 PM IST
The I&B ministry may ask NDTV India to be taken off air for a day from November 9 over its coverage of the Pathankot terrorist attack.
Television channel NDTV India will be taken off air for a day on November 9 after an inter-ministerial committee deemed that it had violated broadcast norms while reporting on the Pathankot terror attack this January.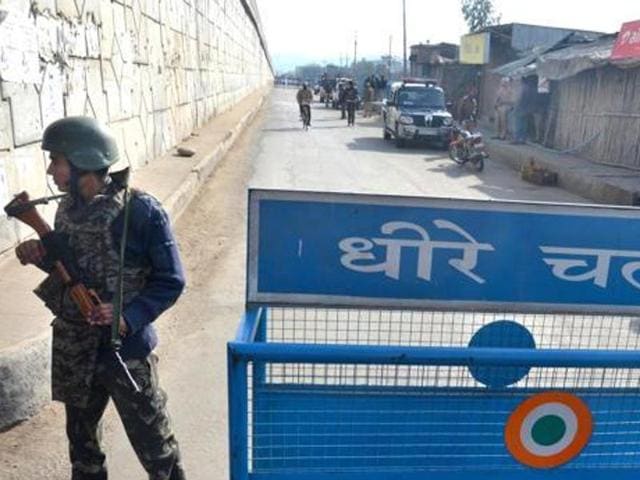 The ministry of information and broadcasting announced the decision on Thursday after the committee concluded that the channel had revealed "strategically-sensitive" details of the air base while relaying news from the spot during the terror attack on January 2.
The report said the anchor and correspondent of the channel gave away information about the number of terrorists holed up in a building situated in an area meant for Air Force personnel and details about how the army was planning to take them down.
"…Such crucial information could have been readily picked by terrorist handlers and had the potential to cause massive harm not only to the national security, but also to lives of civilians and defence personnel," the report said.
The news coverage also revealed details of an arms cache, the ammunition stockpiled at the airbase, of MIGs and fighter-planes, and fuel-tanks that the terrorists could attack. These details were not provided in the government briefing given during the attack.
Giving out information of the area under attack or specific details on the counter-terror operations during a siege is in violation of the Cable Television Networks (Amendment) Rules, 2015, which prevent channels from beaming live coverage of any anti-terrorist operation by security forces. It also states that media coverage has to be restricted to the periodic briefing by a designated officer till the conclusion of the operation.
Channels have been taken off air before for similar violations; AL Jazeera was kept off air for five days for showing an incorrect map of India. So far, there have been 28 instances of channels being taken off air for violations.
Read | When terror checked in: Reconstructing the Pathankot air base attack
In response to a show-cause notice issued over the violations, NDTV India replied that it was a case of "subjective interpretation" and the most of the information they had put out was already available in the public domain in print, electronic and social media.
The committee, in its order, however observed that the channel "appeared to give out the exact location of the remaining terrorists with regard to the sensitive assets in their vicinity" when they telecast in real time.