Vijay Mallya fights extradition case in UK, lawyer says no evidence of fraud
Updated on Dec 05, 2017 11:34 PM IST
Vijay Mallya's lawyer told a UK court during the hearing of his extradition case that the Indian government's charges against the tycoon revealed a "shocking" lack of appreciation of how companies function.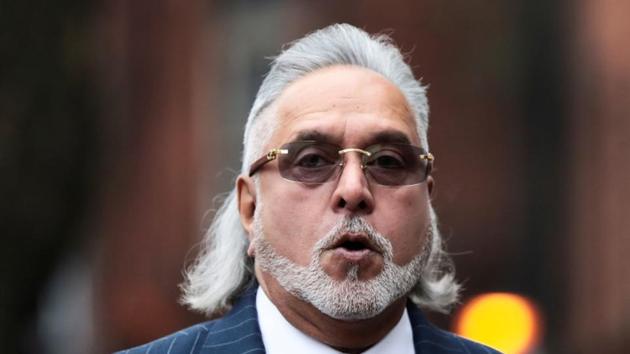 Controversial businessman Vijay Mallya painted himself as a victim of political persecution on the second day of his extradition trial, stating that the BJP, Congress and Shiv Sena were hoping to reap electoral capital on the assumption that he was guilty of fraud.
Defence counsel Clare Montgomery, appearing for Mallya at the Westminster magistrate's court on Tuesday, alleged that the Central Bureau of Investigation has a long history of being influenced by India's political masters. She also bemoaned the state of penitentiaries in India, stating that many prisons – including Arthur Road Jail (where Mallya may be lodged if extradited) – were yet to implement reforms prescribed by the country's courts.
Montgomery presented a series of documents to dub charges of fraud put forth by Mark Summers, lawyer for the Crown Prosecution Service on India's behalf, as "nonsensical" and "financially incoherent". The prosecution has no evidence of fraud against Mallya, she said, alleging that at least 12 documents submitted by India were identical like a "template". Montgomery asked judge Emma Arbuthnot to consider if documents submitted in such a state were even admissible.
Denying charges of financial offences against Mallya, the defence counsel contended that the prosecution only provided competing narratives (fraud versus business failure) that no reasonable jury would see as adequate proof of deliberate intent to defraud Indian banks. It is impossible to palm off losses to banks (as alleged by India), she asserted, and termed the charge that Mallya gave false representations to obtain a loan from IDBI Bank in 2009 as "extraordinary". She claimed Mallya's actions weren't deliberately dishonest, but were born out of a desire to fight his corner.
Montgomery asserted that all the disbursements made by Mallya and Kingfisher from bank loans were meant to benefit the company, and rejected India's claims that the loans were used to pay for unintended expenses. She also alleged that the prosecution's case revealed a "shocking" lack of appreciation of how companies function, and basic realities such as shareholder rights and the effects of incorporation.
According to the defence counsel, India's allegation that Mallya had deliberately misled banks by overstating Kingfisher's projected profits was "a false premise" because airlines are subject to many unpredictable factors – such as fuel cost fluctuations and the global economic climate – that lie beyond their control.
Aviation expert B Humphreys, a witness listed by Mallya's defence team, was called in to depose on the Indian aviation industry.
Personalise your news feed. Follow trending topics