No links with Indian notes printing: British firm De La Rue refutes AAP claims
Refuting reports that it has been contracted for printing of new Rs 500 and Rs 2,000 notes, the London-listed company in a statement said, "De La Rue is not supplying paper for printing of Indian currency and we are not associated with printing of currency in India at present in any form."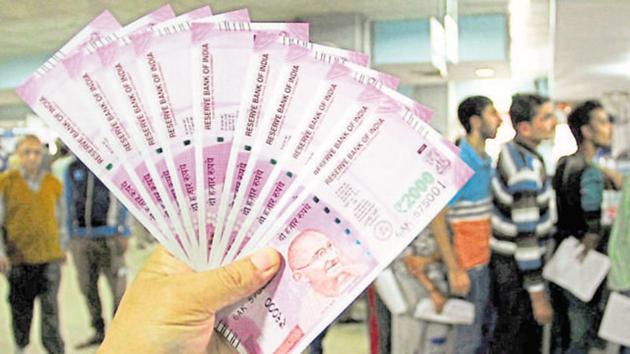 Updated on Dec 09, 2016 11:19 PM IST
UK-based banknotes printer De La Rue on Friday clarified that it is in no way associated with printing of currency in India and does not supply currency paper to Pakistan.
On Thursday, Aam Aadmi Party (AAP) had alleged that the company, which finds mention in the Panama papers leaks, has been given contract for printing new currency.
Refuting reports that it has been contracted for printing of new Rs 500 and Rs 2,000 notes, the London-listed company in a statement said, "De La Rue is not supplying paper for printing of Indian currency and we are not associated with printing of currency in India at present in any form."
"De La Rue categorically refutes the defamatory and malicious allegations about its business."
The company also said it does not supply currency paper and is not printing currency for Pakistan, and "would never supply currency paper manufactured for one country to another".
"De La Rue has received no notice nor are we aware that we are blacklisted in India," it added.
The company warned that it will take appropriate steps to protect its reputation as the trusted currency printer around the world.
It supplies commercial banknote printers to 140 countries.
Finance minister Arun Jaitley had also rejected AAP's charges, saying his ministry has no dealing with the British company named in the "false" social media campaign.
Close Story