Odisha to get hi-tech cyclone early warning system soon
Updated on Jan 18, 2018 11:42 PM IST
Disaster alerts will be issued through sirens from 122 towers.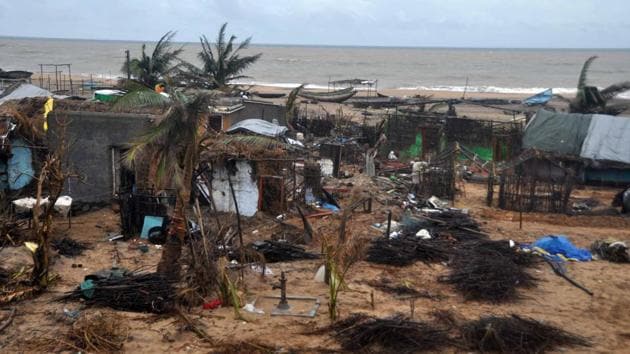 Hindustan Times, Bhubaneswar |
, Bhubaneswar
Debabrata Mohanty
Odisha will in April become the first Indian state to have an early warning system in place for natural disasters such as cyclones and tsunami for people living along its coast.
Disaster warnings would be issued through sirens that will go off simultaneously from 122 towers in six coastal districts, disaster management department secretary Bishnupada Sethi said on Thursday.
"The EWDS (Early Warning Dissemination System) project aims to establish a fool-proof communication system to address the existing gaps in disseminating disaster warning up to the community level," he said.
The districts are Balasore, Bhadrak, Kendrapara, Jagatsinghpur, Puri and Ganjam.
A coastal state, Odisha is prone to cyclones that cause huge loss of life and property. A super cyclone in 1999 left 10,000 people dead.
The moment information about an impending cyclone or tsunami would be received, a press of button in the control room in Bhubaneswar would set off the sirens, which would be heard in a radius of 1.5km, Sethi said. Satellite-based mobile data voice terminal sets would be installed in Bhubaneswar and the six districts. These will establish a broadband connection from a remote site, allowing officials to communicate through voice, data and video when all communication networks fail.
Digital mobile radio (DMR) sets are also being provided. "During disasters, mobile phone communication system is not reliable. DMRs are used world over for noise-free communication," said C Krishnan of L&T that is installing the radio sets.
Digital radio repeaters would automatically keep sending the warning. Alerts would also be sent through text messages to all mobile phone subscribers in the area likely to be affected.
Ham radios, land phone and similar devices would be used to get the message across under the Rs 75-crore project that is supported by World Bank's national cyclone risk mitigation project.