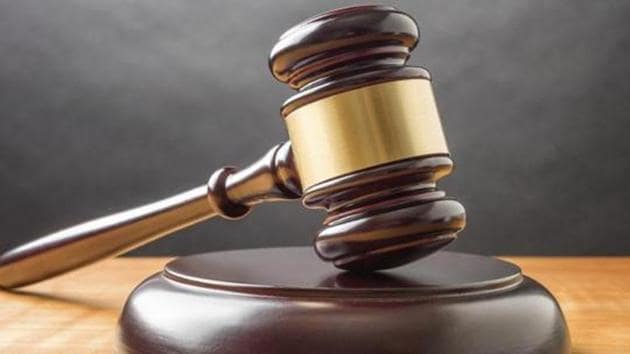 Opposition moves to remove Chief Justice: How and when can a judge be removed
A judge can be removed on two grounds — proved misbehaviour or incapacity — by an order of the President.
UPDATED ON APR 21, 2018 07:30 PM IST
Seven opposition parties led by the Congress on Friday submitted to vice president and Rajya Sabha chairman M Venkaiah Naidu a notice seeking the impeachment of Chief Justice of India Dipak Misra. Here's a look at how and why judges can be removed and what are the processes involved:
Grounds for removal
There are two grounds for removal of judges — proved misbehaviour or incapacity.
According to article 124 of the constitution, a judge of the Supreme Court can be removed from his office by an order of the President.
The President can issue the removal order after an address by the Parliament, supported by a special majority of each House of Parliament (that is, a majority of the total membership of that House and a majority of not less than two-thirds of the members of that House present and voting), that has been presented to the President in the same session of Parliament for such a removal.
Process for removal
* A removal motion signed by 100 members (in case of Lok Sabha) or 50 members (in case of Rajya Sabha) is to be given to the Speaker/Chairman.
* The removal motion can be introduced in any of the two Houses of Parliament.
* The Speaker/Chairman may admit and reject the motion.
* If it is admitted, then the Speaker/Chairman is to constitute a three-member committee to investigate into the charges. The committee should consist of the Chief Justice or a judge of the Supreme Court, a chief justice of a high court and a distinguished jurist.
* If the committee finds the judge guilty of the charges (misbehaviour or incapacity), the House in which the motion was introduced, can take up the consideration of the motion.
* Once, the House in which the removal motion was introduced passes it with special majority, it goes to the second House which also has to pass it with special majority.
*After the motion is passed by each House of the Parliament by special majority, an address is presented to the President for removal of the judge.
* Finally, the President passes an order removing the judge.
Earlier instances
So far, no judge of has been removed by the Parliament, though a few have faced motions for their removal over corruption charges:
— Justice Soumitra Sen, former judge of Calcutta high court
He was held guilty of misappropriation of public funds he received in his capacity as receiver appointed by the Calcutta high court and misrepresenting facts about it by a committee of three judges set up by former CJI KG Balakrishnan in 2007.
A year later, Justice Balakrishnan recommended his removal to the PM, after which a legal opinion obtained by the law ministry endorsed the judges' committee report. In 2009, 58 MPs of the Rajya Sabha moved a motion for Justice Sen's removal.
The report of the three-member committee, placed in both Houses of Parliament, said Justice Sen was 'guilty of misbehaviour'. The report said oral and documentary evidence had established that two separate accounts were opened by Justice Sen as "receiver" in his own name and Rs 33,22,800 were deposited between March 1993 and May 1995.
The motion for removal was moved in the Rajya Sabha and debated upon. On August 18, 2011, Rajya Sabha passed the motion for removal by overwhelming majority of 189 votes in favour and 17 against. Ahead of the motion for removal against him in the Lok Sabha in September 2011, he resigned. Later, Lok Sabha decided to drop the proceedings against him because he had resigned.
— Justice V Ramaswami, former chief justice of Punjab and Haryana court, judge in SC
Following media reports about his ostentatious expenditure on his official residence during his tenure as chief justice of Punjab and Haryana, the Supreme Court Bar Association passed a resolution calling for his removal. Bharatiya Janata Party and Left parties submitted a notice of motion to Parliament seeking his removal from office.
A committee found Ramaswami guilty of 11 out of 14 charges.
The removal motion was placed for debate and voting on May 10, 1993. Of the 401 members present that day, there were 196 votes for impeachment, no votes against and 205 abstentions by the ruling Congress and its allies. The motion which required not less than two-third majority of the total number of members present in both Houses of the Parliament and an absolute majority of its total membership thus failed to pass.
— Justice PD Dinakaran, former chief justice of Sikkim high court
Justice Dinakaran also faced a move to remove him. In September 2009, allegations were made against Dinakaran by several members of the Bar Council of India stating that he had huge assets and land in Tamil Nadu. They wrote a letter to then President Pratibha Patil, Prime Minister Manmohan Singh and Union law minister to intervene in this matter.
The chairman of Rajya Sabha admitted a motion seeking his removal on charges of corruption and abuse of his judicial office. Facing removal, he resigned from the post of Sikkim high court chief justice on July 29, 2011 expressing "lack of faith and confidence" in the three-member inquiry Committee probing charges against him.
On August 4, 2011, Justice Dinakaran wrote to the law ministry seeking to withdraw his resignation. But the ministry rejected his request. However, his resignation did manage to scuttle the probe against him as the chairman of Rajya Sabha, Hamid Ansari, quietly buried the inquiry committee citing Dinakaran's resignation in July.
(This story was first published in Hindustan Times on March 28)
Close