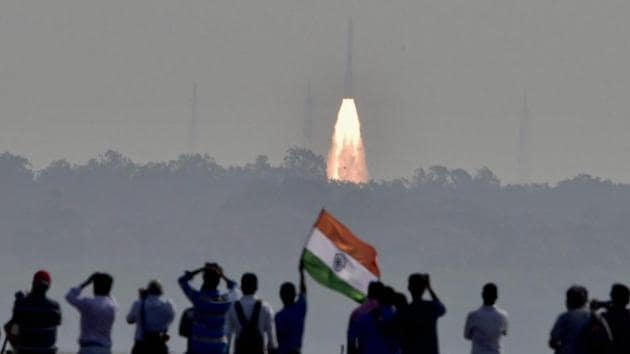 Pakistan began space programme 8 years before India, but ISRO is galaxies ahead now
Despite its head start, Pakistan's space programme today is decades behind the Indian Space Research Organisation (ISRO) in both mission success and technological prowess.
UPDATED ON FEB 16, 2017 07:11 PM IST
The year is 1961. A charismatic new president John F Kennedy has just taken oath in the United States, the Soviet Union has put the first man in space and a little-known band called the Beatles is playing its first show in England.
But something equally momentous is happening in Pakistan, where globally renowned physicist Abdus Salam is convincing president Ayub Khan to set up a national space agency, the first in the subcontinent. In September that year, Salam sets up the Space and Upper Atmosphere Research Commission (Suparco) headquartered in Karachi – a full eight years before neighbour India formalises its own space agency.
The initial years of the agency are buoyed by hope. Four top scientists are sent to the Nasa to study space technology and Salam's growing stature in the scientific world – he would win the Physics Nobel Prize in 1979 – help attract talent to the nascent organisation.
In 1962, Suparco launches its first rocket, Rehbar I, from a range off the Karachi coast with help from Nasa, a year before India's first rocket would blast off from the Thumba launching station. Pakistan becomes the third Asian country to launch rockets after Israel and Japan.
But despite its head start, the Suparco today is decades behind the Indian Space Research Organisation (ISRO) in both mission success and technological prowess.
ISRO broke a world record by sending 104 satellites to space Ron Wednesday – in contrast, Suparco is not expected to have indigenous satellite launching and producing technology for at least two decades and the target it has set itself is 2040. India plans to reach Venus and revisit Mars by then, if not more.
But what happened to the subcontinent's oldest space agency? The answer lies in a concoction of government apathy, poor education funding and an overarching military leadership dictating scientific goals.
In the 1970s, ISRO accelerates its technological and scientific intake in the run up to the first satellite launch Aryabhatta-I in 1975.
But Suparco is already falling behind as the government shifts attention to the atomic bomb project, shifting key resources and scientists out of the space agency. The only high point of the decade is a visit by Apollo 17 astronauts. Pakistan would launch its first satellite, Badr I, only in 1990 with Chinese assistance.
But the real fall comes in the 1980s and 1990s. First, President Zia-ul-Haq cuts off funding to major projects, including the flagship satellite communication launch. Then, military generals are placed atop the organisation, replacing scientists and the focus of the agency becomes countering India, rather than independent research.
At the same time, the government disowns Salam for being Ahmadiyya and shuns all assistance that one of 20th century's most important theoretical physicists could have offered. This affects the production of indigenous technology that is the backbone of ISRO or any modern agency, and makes Suparco dependent on foreign doles.
In contrast, ISRO launches its first communications satellite, starts technology sharing programmes with several countries and unveils a remote sensing satellite system that is now the largest in the world. The agency is also successful in attracting talent, helped by its autonomy and scientists at the helm.
Today, Suparco continues to hurt, mainly from crunched education funding that is the lowest in south Asia and continued military supervision.
Its current chairman -- Qaiser Anees Khurrum – is a former top general. The agency has suffered a series of embarrassing failures in recent decades. It has had to give up orbital slots because it couldn't launch in time, its first satellite was leased from the US and its second was launched in as late as 2011.
The agency is now pinning its hopes on a Mission 2040 – by when it aims to have indigenous satellite making and launching capabilities – but whether it will meet its target is anyone's guess.
Watch video of the PSLV launch here:
(The author studied the space exploration history as part of a masters course in astrophysics and space science. He tweets @dhrubo127)
Close