'People under foreign occupation': Pakistan raises Kashmir at UN forum, India objects
United Nations |
Press Trust of India
Apr 27, 2017 09:52 AM IST
'The people of Kashmir continue to suffer under foreign occupation,' said a minister with Pakistan's Permanent Mission to the UN, Masood Anwar.
India has strongly objected to Pakistan raising the Kashmir issue at a UN General Assembly session in New York, asserting that it is a bilateral matter which should not be brought up in the UN forum.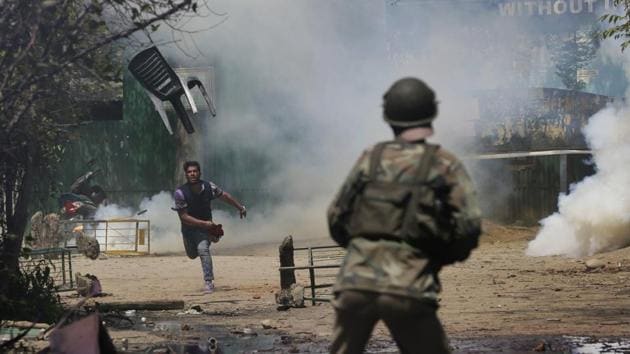 Minister in Pakistan's Permanent Mission to the UN Masood Anwar raised the Kashmir issue in his statement to the UN General Assembly session of the Committee on Information on April 25.
He said Pakistan appreciates the efforts by the UN's Department of Public Information in arranging coverage of events related to the International Day of Solidarity with the Palestinian people.
"We would urge you to do the same for the people of Kashmir who continue to suffer under foreign occupation," Anwar said.
As soon as these remarks were made, Minister in India's Permanent Mission to the UN S Srinivas Prasad interrupted Anwar's speech and strongly raised objections to the mention of Kashmir by the Pakistani delegate.
"It is a bilateral issue which should not be brought here," Prasad told the Chair of the session.
Pakistan's Ambassador to the UN Maleeha Lodhi, also present during the session, was heard prodding Anwar to "carry on" speaking even as Prasad raised his objections with the session's Chair.
Later, before delivering India's statement at the session, Prasad said the Kashmir issue was totally unrelated to the forum.
"Before I begin my statement, I would like to thank the Chair for its deft handling and not allowing the elaboration of a subject which is totally unrelated to this forum as was tried by a member state," Prasad said.
The Committee on Information is a subsidiary body of the General Assembly established to deal with questions relating to public information. It is responsible for overseeing the work of the Department of Public Information and for providing it with guidance on policies, programmes and activities of the Department.