Rahul Gandhi to hold 6km foot march in Amethi today
Congress workers have stepped up preparations for senior leader Rahul Gandhi's visit to Amethi, where he will undertake a padayatra (foot march) that will also launch the party's campaign for 2022 assembly elections in the state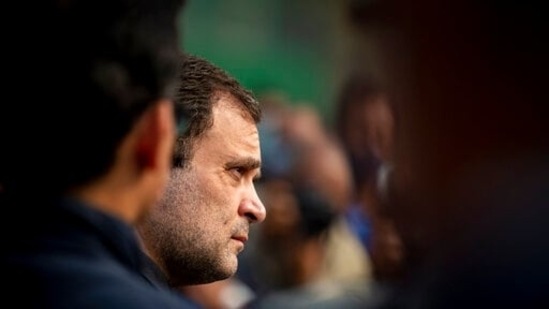 Updated on Dec 18, 2021 04:51 AM IST
Congress workers have stepped up preparations for senior leader Rahul Gandhi's visit to Amethi, where he will undertake a padayatra (foot march) that will also launch the party's campaign for 2022 assembly elections in the state.
Rahul will visit the constituency after a gap of nearly two years. Congress general secretary Priyanka Gandhi Vadra, who recently met party's office-bearers and briefly visited certain areas in Amethi, will also take part in the rally, party leaders said.
"Rahul Gandhi will lead a nearly 6-km long 'padayatra from Ramlila ground to Harimau in Amethi on Saturday. The padayatra will focus on voting out the BJP in 2022 polls to bring down rising inflation. We are ready for the padayatra in Amethi for nearly two years. We are happy and enthusiastic about his visit with Priyanka Gandhi Vadra to this family of Amethi," said Amethi district Congress committee president Pradeep Singhal.
The Bharatiya Janata Party (BJP) has criticised Rahul's visit, saying the padayatra will not have any impact. Rahul, who represented Amethi in the Lok Sabha since 2004, lost the seat to Union minister Smriti Irani in the 2019 elections.
"Rahul Gandhi's 'padyatra' is only a visit to Amethi. This is not serious politically. Rahul Gandhi is now Wayanad MP. If he loved Amethi he would not have left the constituency. Rahul Gandhi has lost people's faith by leaving the constituency. Union minister Smriti Irani is doing well for the people and working for development of Amethi. So Rahul Gandhi's visit will not have any impact," Uma Shankar Pandey, senior BJP leader from Amethi.
"Rahul Gandhi's visit to Amethi is certainly politically significant for the Congress. He had lost some ground in the 2019 Lok Sabha elections but still has a strong connection with the people of Amethi and Rae Bareli. Congress general secretary Priyanka Gandhi has brought the Congress back into focus, and people of the region have realized that the BJP did not keep its promises. So the visit should help the Congress in further strengthening its base in the area," said Professor UB Singh, principal, Baiswara PG College, Lalganj, Rae Bareli.
Topics
Close Story
Personalise your news feed. Follow trending topics