Ram Nath Kovind's 'Islam, Christianity' statement triggers nation vs notion row
Updated on Jun 27, 2017 12:38 PM IST
Did BJP's presidential nominee say Islam, Christianity were 'alien to the nation'? No, say his supporters. He said 'notion', they insist.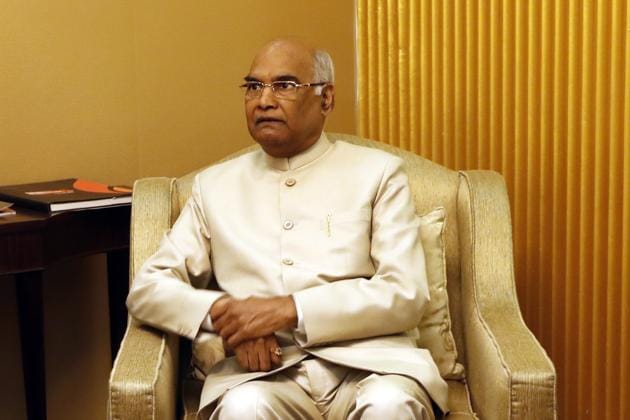 Did BJP's presidential nominee Ram Nath Kovind in 2010 say "Islam and Christianity are alien to the nation"? Or was he misquoted and meant "notion"?
"Nation" and "notion" were buzzing on Twitter after a March 2010 report by news agency IANS on Kovind's views on reservation was dug up after the BJP announced on Monday that he will contest the presidential election.
Kovind was a BJP spokesperson on March 26, 2010 when he commented on the Ranganath Misra commission report that recommends 15% quota in government jobs for socially and economically backward sections among religious and linguistic minorities in India.
The Misra report had recommended 10% quotas for Muslims and 5% for other minorities in government jobs and favoured SC status for Dalits of all religions.
"No, that is not possible," said Kovind. "Including Muslims and Christians in the Scheduled Castes category will be unconstitutional," IANS quoted him as saying at a press conference in Delhi.
Kovind was asked how Sikh Dalits were given quota in the same category. "Islam and Christianity are alien to the nation," he reportedly said according to IANS.
But on Tuesday some Twitter users said Kovind, who is a Dalit leader and the former president of the BJP's Dalit Morcha, had been misquoted.
Personalise your news feed. Follow trending topics