SC questions reappointment of Gujarat cops involved in 'fake encounters'
Updated on Jul 21, 2017 11:08 PM IST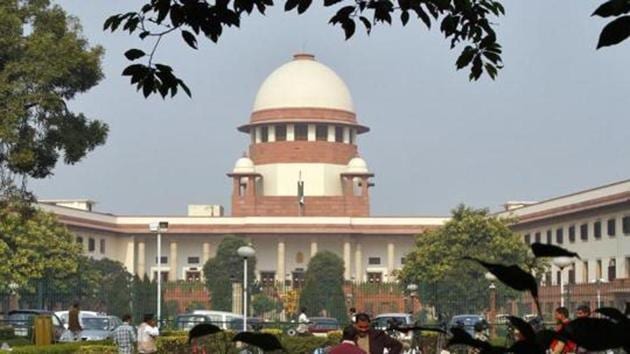 The reappointment by the Gujarat government of two cops, allegedly involved in fake encounter cases, has come under the Supreme Court scanner.
A bench headed by Chief Justice JS Khehar on Friday issued notice to the state on a petition filed by retired IPS officer, Rahul Sharma, who claimed the appointments are in violation of the law laid down by the apex court in the police reforms case. Sharma's plea was not entertained by Gujarat high court following which he moved the SC.
The two cops are NK Amin and Tarun Barot. Amin was accused in the Sohrabuddin Sheikh fake encounter case but was discharged. He is yet to get a clean chit for allegedly killing Ishrat Jehan in a staged encounter.
After remaining in jail for eight years, Amin was released on bail in August 2015, was promoted, and posted to the sensitive post of the superintendent of police (SP), Mahisagar district. On his superannuation on August 31, 2016, Amin was reappointed at the same post on a contractual basis for a year.
Similarly, Barot, allegedly involved in the fake encounter cases of Jehan and Sadiq Jamal, was reappointed on October 13, 2016, as deputy superintendent of police (DySP) (Headquarters), Western Railways, in Vadodara. He has spent around three years in jail. The appointments are in breach of the law, which clearly states that an office bearer having a very good or an outstanding record with unimpeachable integrity be appointed. The government adopted no transparent measures to make the appointments, alleged the petitioner.
As per the SC ruling, even a pending chargesheet is sufficient to quash an appointment and the fact that it has not yet materialised in a conviction was of no consequence. Their appointments, Sharma said, will adversely affect the judicial process because the witnesses in the cases against them are police officers who report to them and are likely to get influenced by their position.