SC seeks govt response to plea seeking ban on female genital mutilation
Updated on Jun 28, 2017 05:26 PM IST
Supreme Court seeks Centre's response to petition seeking ban on female circumcision, a practice followed by Dawoodi Bohra Muslims in India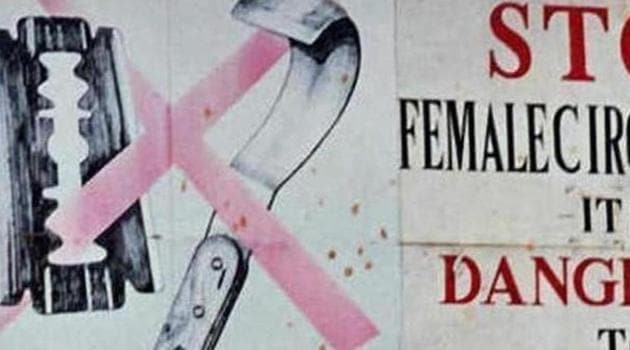 The Supreme Court on Monday sought the views of the Centre and four states in response to a petition seeking a ban on female circumcision, a practice followed by a Muslim sect which activists say violates the fundamental rights of women.
A bench headed by chief justice JS Khehar issued notices to Gujarat, Maharashtra, Rajathan and Delhi where the practice is more prevalent among the Dawoodi Bohras, a Shia Muslim sect. The court did not set a time frame for the responses by the Centre and the states.
Female genital mutilation (FGM) involves cutting off the clitoral head, which many in the community believe makes women amorous and leads them to infidelity. The circumcision, called 'khatna', is done at a young age, mostly by midwives in unhygienic conditions.
The court order comes amid growing clamour among Muslim women for banning the practice of triple talaq which allows men to divorce their wives by simply uttering the word talaq three times. The government has also pushed for banning the practice which it says infringes on the rights of Muslim women.
In her petition against FGM, advocate Sunita Tiwari said there should be law against the practice as it was violative of human and child rights.
"...The practice...also amounts to causing inequality between the sexes and constitutes discrimination against women...It amounts to serious violation of the rights of children as even minors have a right of security of person, right to privacy, bodily integrity and the freedom from cruel, inhumane or degrading treatment," the petition said.
She said it causes pain during menstruation and sexual intercourse, loss of libido and even pain during urination.
"It can be categorised as violence against women."
The World Health Organisation (WHO) says FGM leads to repeated infections, cysts, infertility, childbirth complications and the need for repeated surgeries.
In the past few years, many women from the community have spoken out against the practice and even launched online campaigns to end what is seen as a patriarchal tradition to curb female sexuality.
Earlier this year, the National Commission for Women (NCW) also backed the campaign to outlaw the "barbaric" ritual in India.
FGM is common in African countries though many have banned it over the years.
In December 2012, the UN General Assembly adopted a unanimous resolution on the elimination of FGM .
The two million-strong Dawoodi Bohras in India are a close-knit business community mainly residing in western cities of India, including Mumbai, besides Pakistan, East Africa and Yemen.
Personalise your news feed. Follow trending topics