Senior journalist resigns as CBI probes medical school fraud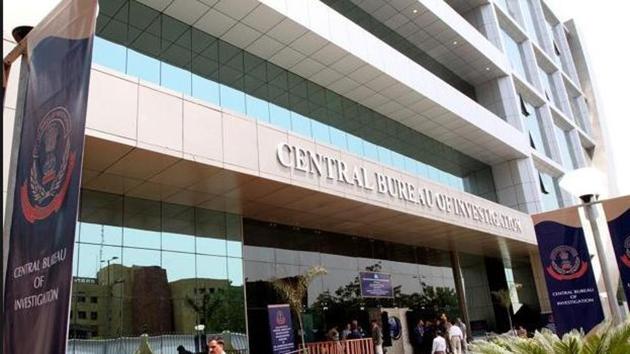 Published on Aug 12, 2017 08:31 PM IST
HIndustan Times |
HT Correspondents
The resignation of a senior journalist with a Hindi news channel has raised eyebrows over his alleged links with a group of people under investigation for suspected fraud in medical education.
The reason for Hemant Sharma's departure from India TV is not clear, although it coincides with the arrest of three people on charges that they were planning to bribe government officials to get a ban on a medical college overturned. Sharma is known to be close to at least two of the accused.
India TV announced Hemant Sharma's departure earlier this week. When asked about the resignation, its chief Rajat Sharma told HT: "I have zero tolerance for any wrongdoing." Hemant Sharma did not return repeated phone calls from Hindustan Times.
On August 3, the CBI filed a first information report (FIR) against two father-son duos – Narendra Singh and son Kunwar Nishant as well as VK Sharma and son Vaibhav – for allegedly planning to bribe health ministry officials to get a ban on a "substandard" medical school reversed. The accused, barring Narendra Singh, were arrested a day later.
The CBI said the Singhs "managed the affairs" of the World College of Medical Sciences and Research and Hospital in Jhajjhar, Haryana, which was among 46 medical institutes barred this year by the government from admitting students for a year or two.
The accused had hoped to pay off the officials using "close contacts" who "claimed proximity to senior functionaries" of the health ministry, the FIR said.
Neighbours in sector 44 of Noida, Hemant Sharma is known to be close to VK Sharma and his son. The Sharmas even hosted a gala party to celebrate the wedding of Hemant Sharma's daughter in June.
The CBI FIR was registered on the basis of reliable source information, a byword for cases the agency builds on the basis of electronic surveillance of suspects such as tracking their mobile phone conversations.
The FIR said the Singhs held regular meetings in Delhi "to get the orders of debarment overturned through the ministry" and that they contacted many people, including the Sharmas, who said they could help bribe government officials.
The three arrested accused spent five days in CBI's custody for interrogation.
"The accused are now in judicial custody and further investigation is on," said CBI spokesman RK Gaur.
When asked if the CBI was probing the role of any journalist in the case, Gaur refused to comment.
The matter took a political turn on Friday when Aam Aadmi Party sought health minister JP Nadda's response on the case.
Close Story
Personalise your news feed. Follow trending topics