Sex determination racket busted in Telangana
Updated on Apr 19, 2017 11:30 AM IST
Three persons were arrested and three hospitals sealed following a sting operation by the medical and health department.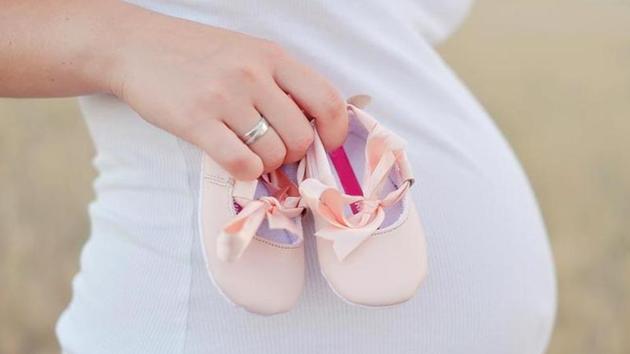 Police have arrested three persons in Khammam district of Telangana for allegedly conducting sex determination tests and resorting to illegal abortion of female foetuses by taking money.
The cops also sealed the three hospitals: Sri Sri Nursing Home, Meenakshi Super Speciality Hospital and Spandana Hospital following a sting operation conducted by the medical and health department officials in coordination with the Khammam police on Tuesday.
While the hospital owners managed to escape, the police arrested three persons, Sheik Gaffar, head compounder of Meenakshi super-specialty hospital, S Ashok, manager of Sri Sri Hospital and Arvapalli Srinivas Rao, owner of a medical shop
According to police, authorities, under the aegis of district medical and health officer Dr A Kondal Rao, deputed some pregnant women to these hospitals to seek sex determination.
The hospital authorities agreed to their requests to reveal the sex of the foetus and also agreed to terminate their pregnancy in case the foetuses turned out to be female.
When one of the women, who was in the advanced stage of pregnancy, expressed apprehensions over the complications in termination of pregnancy, the hospital authorities said she could go ahead with the delivery, and after the birth of the girl child, they assured to get the infant sold to needy couples.
In all the three cases, the hospital authorities demanded up to Rs 15,000 from the women for termination of their pregnancies.
The entire conversation between the women and the hospital authorities was recorded secretly in hidden cameras.
"Based on the evidences, we raided the hospitals and seized the records. It was revealed that these hospitals are being run not by qualified doctors, but other business people who have hired the doctors to conduct operations and tests," Khammam commissioner of police Tafseer Iqbal told HT.
"We have lodged cases against them under the Pre-Conception and Pre-Natal Determination of sex Act (PCPNDT Act), Medical Termination of Pregnancy Act, 1971, and Section 420 of the Indian Penal Code," the commissioner said.
He said there have been reports of several hospitals in Khammam district indulging in sex determination and termination of pregnancies. "We will take action against them whenever such instances come to our notice," Iqbal added.