Will former Gujarat CM Vaghela quit Congress today? All eyes on birthday event
Shankarsinh Vaghela, who is said to be unhappy with the Congress for not getting a free hand for the party's campaign for the state assembly election, is expected to make an important announcement about his future course of action at his birthday gathering today.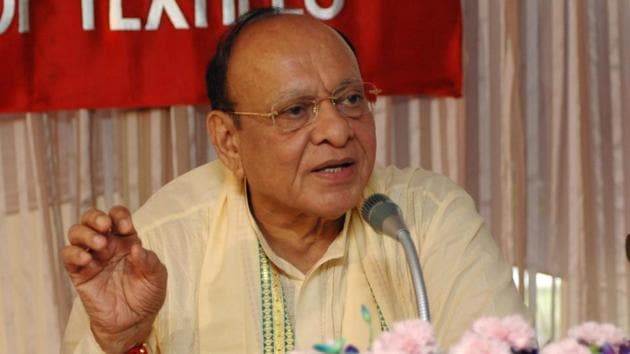 Updated on Jul 21, 2017 11:26 AM IST
Former Gujarat chief minister Shankarsinh Vaghela will address supporters at a mega gathering for his 77th birthday on Friday in Gandhinagar amid mounting speculation that he will likely announce his resignation from the Congress at the event.
The Congress veteran is said to be unhappy with the party for not giving him a free hand to decide on the Congress campaign for the Gujarat state polls scheduled for later this year. Vaghela visited Delhi on Thursday for some "personal work", hours after 11 Congress MLAs voted in favour of the NDA presidential candidate Ram Nath Kovind.
"Will speak in detail about all issues at 2 pm today, wait for sometime," he told news agency ANI.
Vaghela had earlier slammed the state Congress over "lack of homework" for the assembly polls. The Gujarat Congress has issued a warning to Vaghela to not "play any politics" under the guise of his birthday celebrations and that his public utterances would not be tolerated .
The Leader of Opposition in the state visited the national capital earlier in the day and on his return in the evening, he claimed that it was purely a "personal" visit and refused to divulge details about whom he met.
When asked about the cross voting by Congress MLAs in favour of NDA candidate Ram Nath Kovind, Vaghela claimed ignorance.
"I voted for UPA nominee Meira Kumar. I don't know about cross voting. My Delhi visit was purely personal. It was not political," he told reporters at the airport.
At least eight MLAs of the opposition Congress in BJP-ruled Gujarat appeared to have voted Kovind.
On Tuesday, Vaghela had announced that he would hold a mega gathering of his supporters on his 77th birthday (July 21) to share his "feelings" and give a message.
The gathering, which is scheduled to be held near Gandhinagar Town Hall, is being seen as his attempt to display his political might ahead of the assembly polls.
However, Vaghela has maintained that it was not a "show of strength" against the Congress leadership.
As the sudden move by him shook the state Congress, several leaders, including former state party president Siddharth Patel and AICC spokesperson Shaktisinh Gohil, met him and urged him not to announce his retirement at the event today.
Speculations are also rife that Vaghela has made his mind to part with Congress, if not retirement.
When asked about Vaghela's next possible move, be it retirement or opening a new front by quitting Congress, his son and Congress MLA Mahendrasinh Vaghela said, "Wait and watch."
Mahendrasinh, however, asserted that his father, fondly known as 'Bapu', will not announce retirement.
"I know him not just as his son, but also as a Congress worker. Therefore, I can say that Bapu will never announce retirement. He will never leave active politics," Mahendrasinh told PTI.
When asked if his father has made up his mind to quit Congress, Mahendrasinh said, "You need to wait till today".
Vaghela had earlier said that all the 57 Congress MLAs along with two of NCP and one from JD(U) have been invited for the event in Gandhinagar today.
"This is not a show of strength. I just wanted to respect the feelings of my supporters, especially those from my constituency Kapadvanj," he had said.
However, the Congress has asked its party members and MLAs not to attend today's meeting. "We hope that no Congress MLAs or workers will attend the meeting," Siddarth Patel said.
On June 24, while addressing a meeting of his supporters in Gandhinagar, Vaghela had said he would not follow the Congress leadership if it continued on its present suicidal path in Gujarat, where elections are due this year.
"My problem with the party is they have done no planning to win Gujarat elections, when we know that it (elections) won't be delayed for even a month. Owners lack the foresight. They do not know what is going to happen today," he had said.
Close Story
Personalise your news feed. Follow trending topics