Supreme Court allows Mumbai woman to abort 24-week-old abnormal foetus
Updated on Jan 16, 2017 11:37 PM IST
The Supreme Court allowed a 22-year-old woman from Mumbai on Monday to abort her 24-week abnormal foetus. The law does not allow abortions beyond 20 weeks of pregnancy.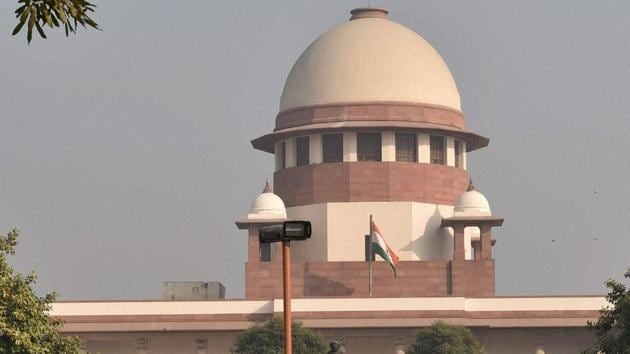 The Supreme Court on Monday allowed a 22-year-old Mumbai woman to terminate a 24-week pregnancy after doctors said the foetus was malformed and also posed a risk to the mother's life, an order that relaxes a 20-week legal ceiling on abortion.
The court had on January 11 asked Mumbai's KEM Hospital to examine the petitioner whose advocate said the woman should be allowed to abort the foetus that was diagnosed with anencephaly.
Anencephaly is a congenital defect in which a baby is born without parts of the brain and skull.
A bench of justice SA Bobde and justice L Nageswara Rao allowed the abortion taking into account the report of KEM hospital medical board that said the foetus would not survive without the skull.
"In the interest of justice, particularly right of the petitioner to preserve her life by letting her undergo pregnancy, we direct termination to be performed by the hospital that gave the report," the bench said.
The panel that examined the petitioner found her "coherent and of average intelligence" and her husband supported her, the court was informed.
The woman learnt about the deformed foetus last year. Her request for an abortion on December 20 was denied by doctors in Mumbai on the grounds that the pregnancy had crossed 20 weeks.
The pregnancy termination law allows a woman to abort but only after doctors confirm "it is necessary to save the mother's life". It, however, is silent on a remedy in case of an abnormal foetus.
Calling the 20-week ceiling unreasonable, the woman told the court that foetal abnormality in many cases can only be done after the 20th week.
"The ceiling of 20 weeks is therefore arbitrary, harsh and discriminatory and violative of Articles 14 (right to equality) and 21 (right to life) of the Constitution," the petitioner said.
The court had in July allowed another Mumbai woman to terminate her pregnancy after the foetus was diagnosed with the same condition.
Internationally, a woman can seek an abortion of abnormal foetus. However, each country has its own limit, which in most cases is more than 20 weeks. Switzerland, Great Britain and the Netherlands are the only countries to not have such a ceiling.