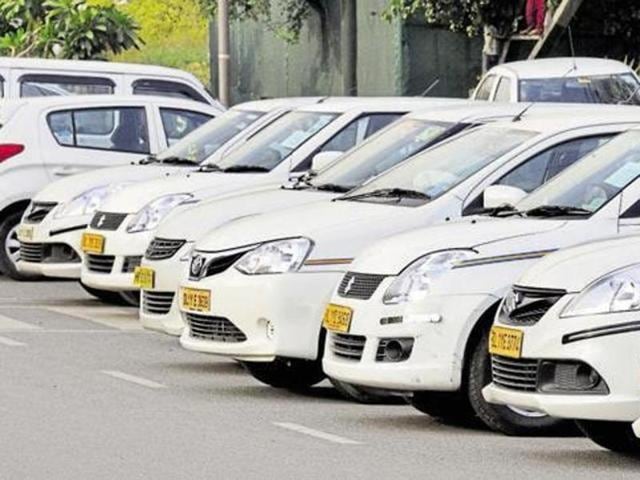 Surge pricing by taxi aggregators to end as states will fix cab fares
The road transport ministry is working on a proposal to bring taxi aggregators within the regulatory framework of the MV Act under a new category — 'intermediaries'.
UPDATED ON JUN 03, 2016 01:52 AM IST
Popular taxi aggregators like Uber and Ola may soon have to go by fixed fares — spelling the end of surge pricing — with the government planning to bring them under the ambit of the motor vehicles Act.
The app-based cab-booking services run in a grey area without government checks. Popular for their heavy discounts and easy availability, their practice of surge pricing — increasing fares when demand outstrips supply — has, however, come in for criticism.
The road transport ministry is working on a proposal to bring taxi aggregators within the regulatory framework of the MV Act under a new category — 'intermediaries'. A ministry official said, "Intermediaries will cover service providers like Uber and Ola that do not have their own vehicle fleets but function in the online market space by linking driver/owner with customer for a fee."
Bringing taxi aggregators under the regulatory framework will mean they won't get to arbitrarily fix fares. "They will have to follow the rules framed for them under the MV Act. They will have to abide by fares prescribed by respective states, which can fix an upper cap beyond which the aggregator cannot charge," another official said.
Read | All you need to know about Ola, Uber surge pricing in 5 points
"The aggregators can continue to offer discounts but within this limit."
Since the 'taxis and other automobile aggregation policy' needs the states to be on board, a group of eight state transport ministers will consider and take a final call on it on June12-13 in Dharmasala.
This group was constituted in February to recommend ways to strengthen public transport and review the MV Act.
Terming the cab services 'intermediaries' will also bring them under the purview of the Information Technology Act, 2000, where intermediary means "any person who on behalf of another person receives, stores or transmits that record or provides any service with respect to that record".
Read | Uber raises $3.5 bn from Saudi Arabia, its single-largest investment so far
Furthermore, the ministry has proposed making city permits mandatory for taxis within the aggregator system, the fee for which will be fixed by the Centre. Right now, they only need all India tourist permits (AITP).
Cabs that run on city permits must have a fare meter — not a requirement under AITP rules.
"Once the cabs get city permits, they will have to follow the rules framed by the state governments, including on a fare cap and fare meter. They will also have to follow a dress code," said an official.
In the absence of regulations, the road ministry can at best frame guidelines for taxi aggregators and the states are free to accept or reject them.
Last year, Maharashtra and Delhi attempted to regulate these cab services, without success. The Capital's AAP government got Uber and Ola to drop surge pricing during the odd-even fortnight in April this year, after receiving numerous complaints from residents. But the pricing mechanism was back as soon as the road restrictions were lifted.
Recently, Karnataka framed the On Demand Transportation Technology Aggregator Rules, 2016. But this, too, has been challenged in the high court by city-based cab aggregator Helion Technologies.
Close