Swachh Bharat: In Jamshedpur, click a selfie with a dustbin to win a smartphone
Hindustan Times |
Manoj Choudhary, Jamshedpur
Sep 11, 2017 11:50 AM IST
Three people will be awarded phones and 50 people certificates for the best selfies.
A government urban body in Jharkhand's Jamshedpur has announced it is going to give away smartphones to people who click the best selfie with a dustbin, as part of the Swachh Bharat campaign.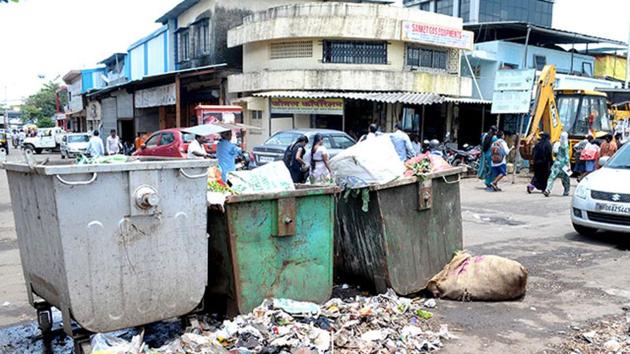 The Mango Notified Area Committee (MNAC), which administers a population of around 300,000, says the new competition is aimed at encouraging locals to use dustbins and attract youth to the campaign.
A committee will conduct a lucky draw of these selfies and three people will be given smartphones on Gandhi Jayanti, also observed as Swacchta Diwas. The first 50 selfies will also be given certificate by the government for their contribution in keeping the city clean.
To participate in the competition, locals are supposed to submit their selfies with dustbin at the committee office or share it on the MNAC's Facebook page specially created for this purpose. The last day for participation in the lucky draw is September 30.
MNAC special officer, Sanjay Kumar said that they have been adopting various measures to make the city clean and green. "Since youth are obsessed with selfies, we thought of starting this competition to draw the attention of youths towards cleanliness in the city," he said.
A couple of months back, the drinking water and sanitation department had directed all the government school teachers to send their selfie with toilet at home. The direction was meant to ensure that all the government teachers in Jharkhand use toilets.
The MNAC officials are hopeful that the 'selfie with dustbin' campaign will spread awareness among locals for using dustbin at home and workplace.