Telangana: Parents kill 13-yr-old girl for talking to a boy
The couple set fire to the girl's body and tried to pass it off as suicide.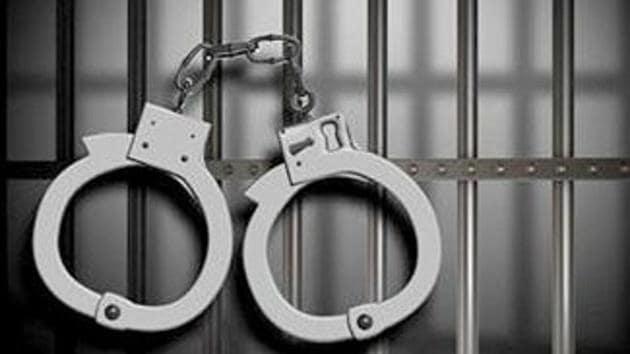 Updated on Sep 19, 2017 09:45 PM IST
The police in Telangana's Nalgonda district on Tuesday arrested a couple who allegedly killed their 13-year old daughter on the suspicion that she getting close to a boy in the neighbourhood.
The 'honour killing' took place at Chintapalli village, around 130 km from Hyderabad, on September 15. The police who initially registered a case of suicide later found that the girl Palleti Radhika was strangulated by her parents Narsimha and Lingamma, who then burnt the body to project it as a suicide.
According to Nampally police inspector Bala Gangi Reddy, Narsimha, an agriculture labourer, had noticed his daughter, a Class VII student, talking to a boy of the same village frequently. On September 15 evening, Radhika returned from the school and since her parents were not at home, she went to her uncle's place in an adjacent locality.
When the parents returned from work after sometime, they noticed that Radhika was talking to the same boy. They thought she was going at her uncle's place regularly to talk to the boy. When they pulled her up and sought an explanation, she said it was just a casual talk. Enraged at her reply, Narsimha, in a fit of rage, strangled her.
"They got nervous after realising that their daughter was no more and feared that they would be arrested. So, they doused her body with kerosene and burnt it to show it as a suicide. They later lodged a complaint with the police that the girl had committed suicide out of depression," the inspector said.
Read more: Unemployed man sets wife on fire for failing MBBS, wanted to live off her money
However, the post-mortem report revealed that the girl could have been strangled to death before being burnt since her tongue was sticking out.
"During the interrogation of the parents, they finally admitted to having killed her out of anger that her deed would spoil their reputation in the village. The father says the boy in conversation with Radhika had run away seeing him," Reddy said.
Villagers also told the police that Narsimha always tried to discipline the girl who was interested in a career as a singer. He used to object to her watching music programmes on television and imitate them.
The police arrested Narsimha and Lingamma and booked them for murder under Section 302 of the Indian Penal Code and under Section 201 for concealing evidence. They were remanded them to judicial custody later Tuesday.
Close Story