The string of lynchings point to a national dysfunction
Updated on Jul 01, 2017 07:12 AM IST
"There is something wrong about the Indian society itself, a result of social mobility without any social cohesion. People are living in cities, but without any sense of community."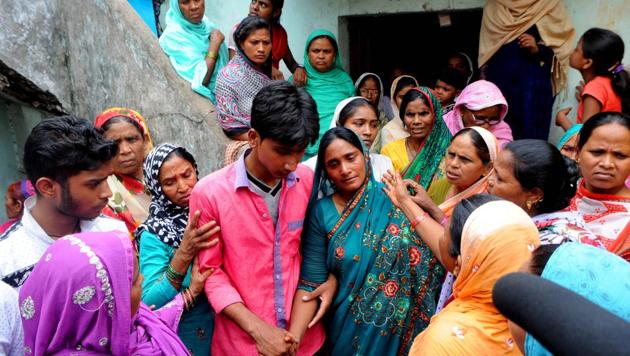 "Jab raja apna kaam nahin karega, toh praja ko karna padega" (When the ruler fails to do his duty, then the public will have to step in), Acharya Yogendra Arya, the head of Haryana's Gau Raksha Dal, said on Friday.
His remark, a day after a Muslim man was lynched in Jharkhand on the suspicion of carrying beef, betrayed regret but little remorse. "It is unfortunate that people are being killed by mobs in the name of cows. But what can people do when the government, police and administration don't do their jobs? "
"No one has the right to kill. Hindus are a tolerant people by nature, but you tell me: when soldiers are killed on the border, doesn't the public react with anger? Why should it be different for the murder of cows?" he asked.
Arya's justification for mob justice - lynchings in particular – is what is fuelling cow vigilantism across states despite Prime Minister Narendra Modi's condemnation of killings in the name of cow protection.
A week before the incident in Jharkhard, a Muslim boy was stabbed to death on a Mathura-bound train for being a 'beef eater'. There were several such incidents even earlier, including the murder of Pehlu Khan, a cattle trader, at the hands of vigilantes in Rajasthan's Alwar.
Cows are only one of a range of triggers for the rising mob violence. People have also been lynched for being "suspected" thieves, rapists, and child lifters.
But sociologists and political commentators interpret the recent trend as an expression of majoritarianism as most of the victims are Muslims or Dalits.
"For centuries, emotional or ideological issues have acted as a vehicle for violent behaviour that individuals won't resort to themselves," says Nimesh Desai, psychiatrist and director of the Institute of Human Behavior and Allied Sciences in Delhi, who insists his analysis should be seen as sociological and not political. Acts of lynching, he says, are neither new or exclusive to India. "Conflict between majorities and minorities or tension between social groups have historically been the ground for most mob violence across the globe."
Experts say lynchings are not new to India. As many as 482 incidents of mob lynching were reported from the CPI(M)-ruled West Bengal between 1982 and 1984. Neither is it the first time that minorities find themselves a target. In 2006, a family of Dalits in Maharashtra's Kherlanji was murdered by an upper-caste mob in one of India's most brutal acts of caste violence.
However, according to sociologist Shiv Vishwanathan, there is something particularly worrying about the current spate of lynchings. According to him, the reason they should be seen as different from riots is that the crowd inflicting the violence sees itself as "restoring law and order instead of disrupting it".
"There is something wrong about the Indian society itself, a result of social mobility without any social cohesion. People are living in cities, but without any sense of community."
The silence of the state, says Vishwanathan, makes it worse. "You will notice there is never any investigation, no follow up. Silence is bought with monetary compensation. The only people who remember a lynching after 15 days are the family members of the victim. State silence becomes a chorus for the mob."
Personalise your news feed. Follow trending topics