Why India's August was unbearable despite monsoon
Updated on Sep 11, 2021 04:35 AM IST
There were two major spells of weak monsoon during August 9-16 and August 23-27, when northwest, central and adjoining peninsular and west coast of India received subdued rainfall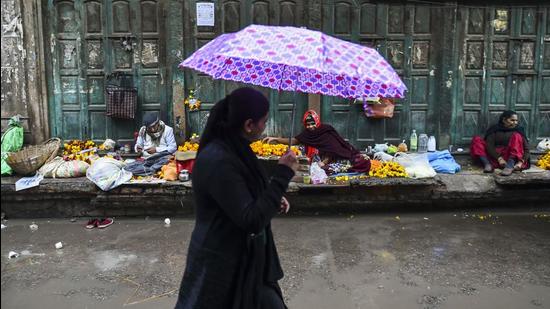 This August, most Indians believe, was hot and dry -- and they are not wrong. The country saw its lowest August rain in 12 years this year (24% lower than the long-period average or LPA). The month was also the third hottest August in the past 120 years.
HT reported last month that July was the sixth-warmest July on record with a mean temperature of 28.52 degrees Celsius, 0.55 degrees Celsius above normal, and the third-warmest July considering the minimum temperature at 24.88 degrees Celsius, 0.56 degrees Celsius above normal.
That trend continued in August; the average maximum and mean temperatures were the third-highest during the 1901-2021 period; and the average minimum temperature was the eighth-highest. Specifically, the average maximum, average minimum and mean temperature for the country during August were 31.75 degrees Celsius, 24.39 degrees Celsius and 28.07 degrees Celsius respectively against the normal of 31.09 degrees Celsius, 24.01 degrees Celsius and 27.55 degrees Celsius based on the average for 1981-2010 period, the India Meteorological Department said.
India ended August with an overall monsoon deficiency of 9%. IMD expects it to make up the balance because of higher than normal rains in September, although this will still only manage to take the overall rain to the "lower end of the normal category", IMD said at the beginning of September. A rainfall that is within 20% of the long period average in either direction is considered normal.
"The main reason why August recorded high temperatures (both maximum and mean) is that the monsoon was subdued for several days over a large part of the country. Naturally, when there is less rain there is less clouding and temperature goes up. But this is also a signature of climate change--which is why several recent months have made records in terms of temperature. The Intergovernmental Panel on Climate Change (IPCC) in its Physical Science Basis report has also flagged that we can expect record temperatures in the coming years," said OP Sreejith, head, climate monitoring and prediction group, IMD.
Central India, especially, was hit hard. The average maximum temperature over central India recorded during August is the second-highest (31.25 degrees Celsius), while the average minimum temperature is the sixth-highest (24.50 degrees Celsius) and average mean temperature is the third-highest (27.88 degrees Celsius) since 1901.
There were two major breaks in the monsoon, August 9-16 and August 23-27, when northwest, central and adjoining peninsular, and west coast of India received subdued rainfall.
Intra-seasonal variation in terms of week-by-week rainfall variation over India shows that monsoon rainfall activities were largely subdued for three consecutive weeks."The formation of fewer low-pressure systems compared to the climatology and absence of their longer westward movements during August contributed to the large deficient rainfall in central India as well as all India," IMD said in a statement on Friday.
Negative Indian Ocean Dipole over the tropical Indian Ocean, a phenomenon where the western Indian ocean becomes colder than the eastern one, and which is unfavourable for monsoon prevailed throughout August, contributing to deficient rainfall. There were also fewer typhoons in the West Pacific and so there was an absence of westward movement of their remnants into Bay of Bengal. This led to fewer low-pressure systems forming over Bay of Bengal.