Toeing Adityanath's footsteps, Bhopal mayor to act against illegal meat sellers
Mayor Bhopal Alok Sharma on Monday said those violating norms will not be spared, and raids will be conducted on illegal meat sellers and the animals and poultry will be seized.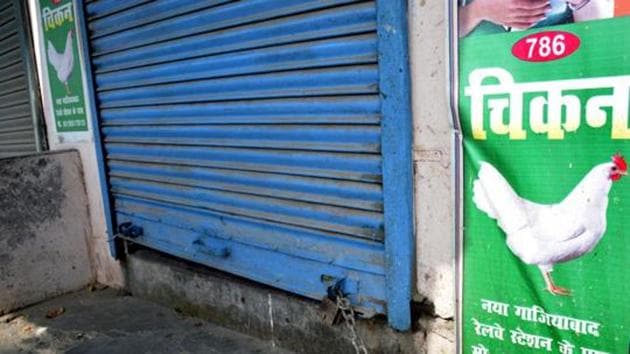 Updated on Apr 18, 2017 12:17 AM IST
Toeing the line of Uttar Pradesh chief minister chief minister Yogi Adityanath, Bhopal mayor has decided to start a crackdown on illegal meat sellers.
Mayor Bhopal Alok Sharma on Monday told reporters that Bhopal Municipal Corporation has identified 100 meat sellers in Bhopal who were found selling in violation of the laid down norms. He said he has also received many complaints regarding already dead poultry being sold from some meat shops in Bhopal.
"We are not sparing those who violate the norms. We will conduct raids on illegal meat sellers and seize the animals and poultry. Such seized animals and birds will then be sent to Van Vihar National Park Bhopal", he said.
There are over 600 to 700 meats shops in and around Bhopal, according to meat traders.
Meat traders in Bhopal are already worried over the proposed shifting of the state capital's only slaughter house out of the city limits, following National Green Tribunal's order.
According to officials, the slaughter of animals for food is a State subject and regulated by local bodies through licensing of slaughterhouses and retail meat shops. However, most of the municipal slaughterhouses and meat shops lack modern machinery and equipment with inadequate hygiene and sanitation. The facilities for effluent treatment and waste disposal in these traditional slaughterhouses and meat shops are also not satisfactory.
Close Story
Personalise your news feed. Follow trending topics