Triple talaq verdict: What SC judges said about the divorce practice
The Supreme Court struck down the practice of saying "talaq", or divorce, three times in one go, as arbitrary and unconstitutional, and said it violated women's right to equality and was against the tenets of Islam.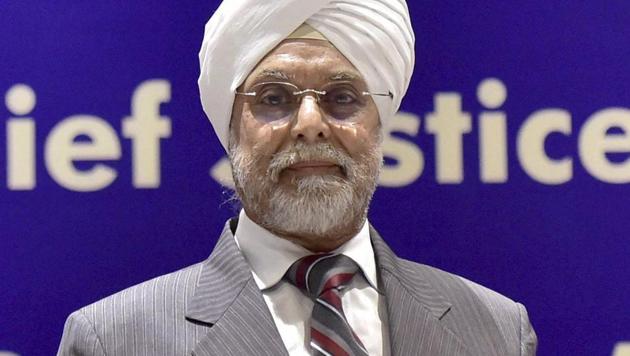 Updated on Aug 22, 2017 08:49 PM IST
The Supreme Court by a majority verdict on Tuesday ruled that the practice of divorce through instant triple talaq or Talaq-e-Biddat among Muslims is "void", "illegal" and "unconstitutional".
The apex court by 3-2 verdict held that instant triple talaq is arbitrary and against the tenets of Islam
While chief justice JS Khehar and justice S Abdul Nazeer were in favour of putting the practice on hold for six months, asking the government to come out with a law in this regard, justices Kurian Joseph, RF Nariman and UU Lalit held it as violative of the Constitution.
Here's what they said:
The majority view (Justices Kurian Joseph, RF Nariman, UU Lalit)
1. Triple talaq lacks legal sanctity and it is the law that is applicable in India.
2. What is held to be bad in the Holy Quran cannot be good in Shariat and, in that sense, what is bad in theology is bad in law as well.
3. The process of harmonising different interests is within the powers of the legislature. However, it is not for the courts to direct for any legislation.
4. The Holy Quran has attributed sanctity and permanence to matrimony. However, in extremely unavoidable situations, talaq is permissible. But an attempt for reconciliation and if it succeeds, then revocation are the Quranic essential steps before talaq attains finality. In triple talaq, this door is closed, hence, triple talaq is against the basic tenets of the Holy Quran and consequently, it violates Shariat.
The minority view (chief justice JS Khehar, justice S Abdul Nazeer)
1. Firstly that the practice of 'talaq-e-biddat' has been in vogue since the period of Umar, which is roughly more than 1400 years ago. Secondly, it is acknowledged, that 'talaq-e-biddat' though bad in theology, was considered as "good" in law. This being so, it is not possible for us to hold, the practice to be invalid in law, merely at the asking of the petitioners, just because it is considered bad in theology.
2. 'Talaq-e-biddat', does not violate the parameters expressed in Article 25 of the Constitution. The practice is not contrary to public order, morality and health. The practice also does not violate Articles 14, 15 and 21 of the Constitution, which are limited to State actions alone.
3. Reforms to 'personal law' in India, with reference to socially unacceptable practices in different religions, have come about only by way of legislative intervention. The said procedure alone needs to be followed with reference to the practice of 'talaq-e-biddat', if the same is to be set aside.
4. Religion is a matter of faith, and not of logic.
Close Story
Personalise your news feed. Follow trending topics