Truck hits Trivandrum Rajdhani, two coaches derail, one dead
The truck driver died after he rammed into a manned level crossing between Godhra and Ratlam and hit Trivandrum Rajdhani train on Thursday.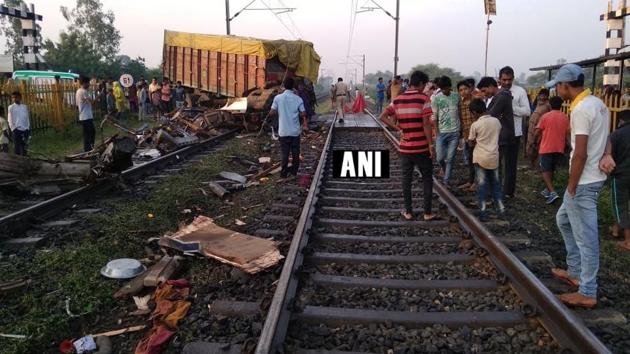 Updated on Oct 18, 2018 09:41 AM IST
A truck driver died after he rammed his vehicle into the Thiruvananthapuram Hazrat Nizamuddin Rajdhani Express on Thursday at a manned level crossing between Gujarat's Godhra and Madhya Pradesh's Ratlam, news agency ANI reported.
Two coaches of the train derailed after the impact but no passenger was injured in the accident at 6:44am. The crossing was closed for road traffic at the time of the accident.
"All the passengers of affected coaches have been shifted to the other coaches and 12431 Rajdhani Express has been moved ahead from the accident site leaving the affected coaches. Restoration work is on to start the lines at the site as soon as possible," an official of the Western Railway was quoted as saying by ANI.
Close Story