UP will witness no corruption, communal riots on my watch: Yogi Adityanath
The Uttar Pradesh chief minister, also an MP from Gorakhpur, made this statement while participating in a Lok Sabha discussion on the Union budget.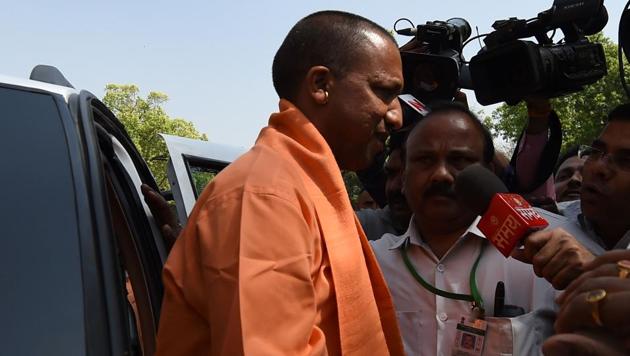 Updated on Mar 21, 2017 06:02 PM IST
Uttar Pradesh chief minister Yogi Adityanath announced in the Lok Sabha on Tuesday that the state will witness no corruption or communal riots under his government.
The chief minister also promised to free Uttar Pradesh of goondagardi (hooliganism). He made these statements while participating in a discussion on the Union budget.
"I want to say that our party has given me the mandate to invite you to my state. You will all be welcomed. Uttar Pradesh will be Prime Minister Narendra Modi's dream state," said the BJP leader, who is also an MP from Gorakhpur.
Adityanath, who was sworn in on Sunday, is yet to give up his Lok Sabha membership.
This address was widely viewed as his farewell speech to the lower house.
The chief minister claimed that the state will be accorded a new model of development, even as he praised Modi's development initiatives. Sharing a nostalgic moment from his first day in the Lok Sabha, Adityanath said he still recalls how then fertiliser minister Surjeet Singh Barnala had asked him thrice if he really belongs to Gorakhpur. "I asked Barnalaji why he was asking me this question. The minister told me that on the single occasion he had been to Gorakhpur, he was caught between bombing from both sides. He never returned to the region," he said.
Adityanath claimed the scenario has now changed. "In the last 15 years, we have not allowed a single businessman to give goonda tax, and not one businessman has been abducted. We will establish this situation across Uttar Pradesh," he said.
Close Story