Uttar Pradesh's anti-Romeo squads find takers in neighbouring Uttarakhand
May 30, 2017 06:59 AM IST
Right-wing outfits like ABVP and Bajrang Dal are demanding setting up of 'anti-Romeo squads' as they claim that the hill state is fast turning into a 'lovers' den'.
Claiming that Uttarakhand was fast turning into a "den of lovers", the right-wing outfits are now demanding setting up of "anti-Romeo squads" in the hill state on the lines of neighbouring Uttar Pradesh.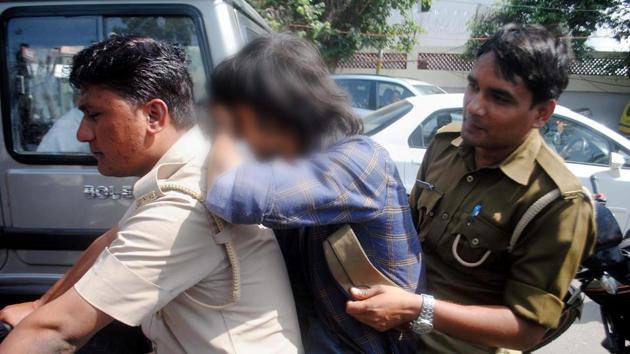 The "anti-Romeo squads" were one of the key promises made by senior BJP leaders such Amit Shah and Yogi Adityanath while campaigning in UP. One of the first steps taken by Adityanath after taking charge as UP CM was directing the police to set up the squads to keep an eye on eve-teasers and for ensuring safety of girls.
"Many young girls get harassed by boys outside schools and colleges on a regular basis but are not able to speak up as they are too scared or don't want to face stigma. We will meet (chief minister Trivendra Singh) Rawat ji in this regard soon," Vikas Verma, Dehradun coordinator of Bajrang Dal, told HT.
Bajrang Dal is the youth wing of the Vishwa Hindu Parishad.
Last year, over 2,042 cases of crimes against women were reported in Uttarakhand.
Akhil Bharatiya Vidyarthi Parishad (ABVP) has also demanded "anti-Romeo squads" in Uttarakhand on the lines of the neighbouring state.
ABVP is the student wing of the Rashtriya Swayamsevak Sangh (RSS), which is considered the ideological fountainhead of the Bharatiya Janata Party — the ruling party at the Centre and in the twin states of Uttarakhand and UP.
"They (the squads) are doing a commendable job in UP and it is high time the BJP government introduced them in Uttarakhand to rein in the cases of crimes against women," ABVP state member Anshul Chawla told HT. "Why do we have to wait until things turn bad like in UP?"
BJP spokesperson Vinay Goyal asserted the party was "serious" about ensuring the safety of women and girls. "Women safety is one of our top priorities. Our government will like to look into their demands and take an appropriate decision," he said to queries on the demand made by the right-wing outfits.
However, not everyone has welcomed the demand to introduce such "vigilante squads". The opposition Congress alleged that the concept of "anti-Romeo squads" carried "more of communal motives" than ensuring security of women. "We'd want the existing policing system to be strengthened rather than spoiling the state's milieu (through formation of such squads)," Congress spokesperson Mathura Dutt Joshi, said, cautioning BJP of "exercising its communal agenda" in Uttarakhand.
"Instead of forming such units, it will be better if the government focuses on empowering the girls and sensitising the boys," said Akanksha Negi, who is pursuing graduation in commerce.
The squads in UP have come under criticism recently over instances of alleged moral policing and targeting of youths from a particular community.