Vijay Mallya arrest: Indian govt says legal process for extradition is underway
Vijay Mallya is wanted in India for loan default of over Rs 9,000 crore.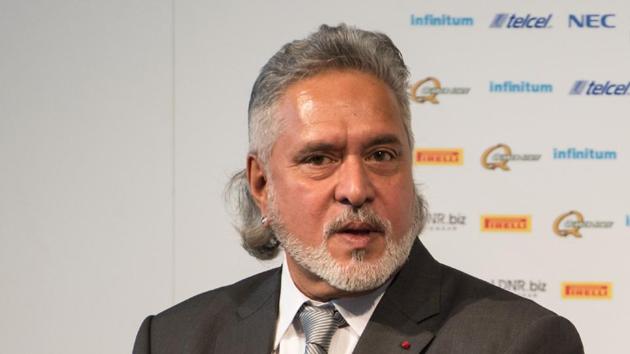 Updated on Apr 18, 2017 09:42 PM IST
Following the arrest of liquor baron Vijay Mallya in London on Tuesday, who was later granted bail, the Indian government said the legal process for his extradition is underway in Britain.
Responding to a query, external affairs ministry spokesperson Gopal Baglay said Mallya's arrest in London was in connection with the request by India to British authorities for his extradition.
"Legal process in this regard is underway in the UK," Baglay said. "The two governments are in touch in this context."
Metropolitan Police said Mallya, 61, was taken into custody after attending a central London police station.
The Westminster Magistrates' Court later gave him bail on a 650,000-pound bond. The next hearing of the case will be on May 17.
A Metropolitan Police statement said officers from the Extradition Unit arrested Mallya on an extradition warrant from India.
"Mallya was arrested on behalf of the Indian authorities in relation to accusations of fraud," the statement said.
After getting bail, Mallya tweeted: "Usual Indian media hype. Extradition hearing in court started today as expected."
Mallya fled to Britain in March 2016 after being pursued in courts by Indian banks seeking to recover Rs 8,191 crore owed by his now defunct Kingfisher Airline.
The banks had been able to recover only Rs 155 crore. Despite multiple injunctions, Mallya failed to appear before investigators -- and then flew out of India.
In February, the Indian government handed over to British authorities a formal request for Mallya's extradition, saying it had a legitimate case against him on charges of financial irregularities and loan default.
Close Story