Chennai engineer burnt alive at home by alleged stalker
The victim's mother received 49% burns and sister suffered 23% burns in the attack on Monday night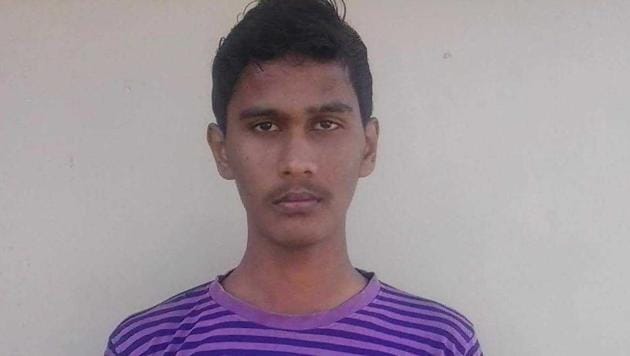 Updated on Nov 14, 2017 09:58 PM IST
A woman in Chennai died of burns after she, her mother and her sister were allegedly set on fire by a man who police said was stalking her.
The suspect, Akash, who police said had been pursuing Induja against her wishes for nearly a year, escaped from the spot after the attack on Monday night. He was arrested on Tuesday by the Kodambakkam police.
The incident took place around 9pm on Monday, when 23-year-old Akash went to Induja's house in south Chennai's Velachery, in the middle-class locality of Saraswathy Nagar.
He had taken along a yellow plastic canister, police said, and first threatened to commit suicide by setting himself ablaze outside the house.
When the three women came out, he reportedly threw petrol on them and ignited it with a cigarette lighter, a police inspector investigating the case told the Hindustan Times. Hearing the screams of the women, the neighbours came to their rescue and called the police and an ambulance.
Induja died before she could be taken to a hospital.
Her uncle told reporters: "Akash was stalking my niece for a month. Knowing that my brother is working abroad, the accused came to Induja's residence. Initially, they did not open the door but Akash insisted that he would only talk to Induja. When they opened the door, he poured petrol on Induja and set them on fire and fled the spot."
Investigating office, inspector S Murali, told Hindustan Times that the motive of the crime was "very clear". "He was pursing the girl even though she rejected him."
He said Akash was unemployed, and the woman was doing a specialised course after completing her engineering.
A neighbour, S Ramkumar, said the ambulance arrived too late, at least 40 minutes after a call was made.
The trio was rushed to the Kilpauk Medical College hospital. The mother, Renuka, has 49% burns and the sister, Niveda, has 23% burns, the dean of the hospital told ANI.
Dr D Vasantha who is attending the two said, "Both are in a critical condition as they suffered petrol burns and inhaled lot of fumes. Their lungs are also injured. We are giving them oxygen and have readied the ventilator for emergency. We have taken all precautions are using disposable consumables, as is the standard practice in such burns cases."
Induja's father, software engineer D Shanmugam, 48, who works in Canada is rushing back to Chennai. Induja also has a younger brother, 15-year-old S Manoj, who was sleeping when the incident occurred.
Close Story