Bihar to Britain: a unique journey for Dame Asha Khemka
From the small, sleepy town of Sitamarhi in Bihar, it has been a unique journey for Asha Khemka, who arrived in Britain without any English language skills and went on to change the lives of thousands of British students.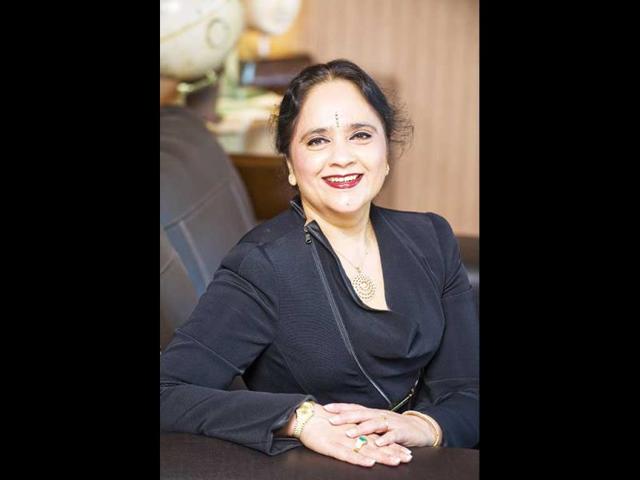 Updated on Dec 31, 2013 04:42 PM IST
From the small, sleepy town of Sitamarhi in Bihar, it has been a unique journey for Asha Khemka, a Nottinghamshire-based educationist who arrived in this country with her family in 1978 without any English language skills and went on to change the lives of thousands of British students.
Awarded often for her work in the field of education, Khemka was last night honoured with one of Britain's top civilian awards, Dame Commander of the Order of the British Empire, which is the female equivalent of knighthood. She was awarded the OBE (Order of the British Empire) in 2008.
Khemka told HT on Tuesday that she had several plans for education and skills development in India.
"To receive such recognition is deeply humbling. This is a shared honour, shared with everyone who I have worked with over the years," she said.
Khemka, who is the chairperson of the Association of Colleges in India, added, "My passion for Further Education is impossible to describe and grows more so every day. I am immensely proud to be part of this amazing sector."
Khemka is the second woman of Indian origin to be awarded the top British honour for women since the order was instituted in 1917. The first was Maharani Lakshmi Devi of Dhar in 1931.
Announcing the New Year's Honours List 2014, a Cabinet Office statement said Khemka has served the deprived areas of the West Midlands as Principal of West Nottinghamshire College for the last eight years.
"Under her leadership, it has become one of the most eminent further education colleges in the UK," the statement said.
It added: "She has embraced the apprenticeship agenda, leading the college to become the largest 16 - 18 provider in the UK and finding jobs for 700 young people in the first year. Her charitable trust, The Inspire and Achieve Foundation, is especially focused on those not in education, employment or training. She is in the process of opening a skills centre in India".
Khemka said the first skills centre in India will be opened in Chandigarh, where online coaching will be provided in English and Mathematics in partnership with her team in Britain. Efforts were on to open a similar centre in her home state of Bihar, she said.
Khemka's husband, Patna-origin Shankar Lal Khemka, is a trauma and orthopaedic surgeon, and joined the National Health Service after gaining medical qualifications from the Patna Medical College in 1975. The couple has three children, daughter Shalini and sons Sheel and Sneh.
Hailing from a family of judges, Khemka dropped out of school at 13, married at the age of 15 and arrived in England with her family at the age of 25 without any English skills. Her journey after arriving in England with her husband has been unique.
After teaching herself English by watching children's television, Khemka resumed her further education after her three children starting going to school and gained a business degree from Cardiff University before embarking on her teaching career.
Last night, Khemka was among several Indian-origin individuals named for other categories of honours (such as OBE and MBE) in the honours list, including doctors Abhay Rane, Satbir Singh Jassal and Davinder Kumar Kapur.
Others included Bisakha Sarkar for services to south Asian dance, Sadhu Singh Gakhal for services to the Sikh community, Mohan Gupta for services to inter-faith cohesion and Priya Lakhani for services to business, community and voluntary initiatives.
MBE awardees included Anil Prabhu Patel, second secretary in the Foreign and Commonwealth Office, and Alison Jayne Barrett, director in the British Council, for services to teaching and learning of English in India.
Britain's honours system has been the subject of criticism in recent years with demands for changes to be made to better reflect modern democratic values and achievements of individuals.
Campaign group Republic wants that the honours should be awarded by parliament, on behalf of the people, not by the Queen, on behalf of party leaders. It believes that titles would have much greater value if they reflect modern democratic values, rather than the values of elitism and empire.
Close Story
Personalise your news feed. Follow trending topics