CBI, ED arrest six in Bank of Baroda money laundering case
Updated on Oct 14, 2015 01:00 AM IST
Enforcement directorate slueths on Tuesday arrested four persons while the CBI arrested two senior officials under money laundering charges in the Rs 6,000 crore suspicious remittances case at a Bank of Baroda (BoB) branch in Delhi .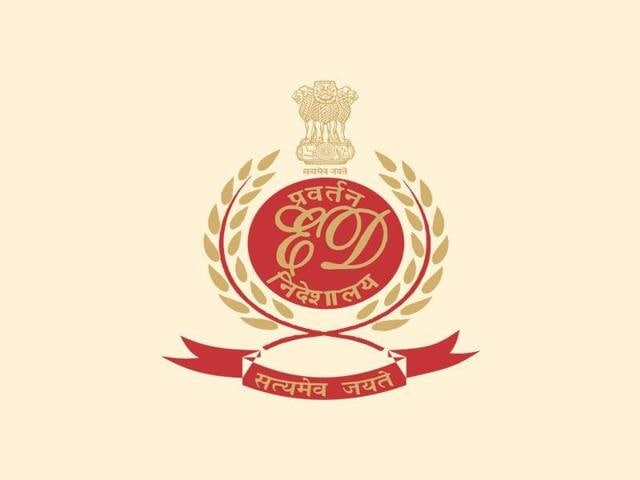 Hindustan Times |
, New Delhi
Abhishek Sharan
The CBI on Tuesday arrested two senior Bank of Baroda officials for allegedly aiding 59 companies holding accounts at one of its Delhi branches in sending illegal remittances worth Rs 6,000 crore abroad.
In a separate money-laundering probe into the case, the Enforcement Directorate arrested four persons, including a private bank official.
A CBI source said former BoB assistant general manager and head of the Ashok Vihar branch, SK Garg, and the bank's foreign exchange officer, Jainis Dubey, helped the companies launder money by violating their own laid down procedures and guidelines.
According to the agency's FIR, "59 current account holders and unknown bank officials conspired to send overseas remittances, mostly to Hong Kong, of foreign exchange worth approximately Rs 6,000 crore in illegal and irregular manner... under the garb of payments towards suspected non-existent imports".
The probe reportedly revealed that each transaction routed to a few recipients in Hong Kong and Dubai between August 2014 and July 2015 was deliberately kept below $100,000 to avoid detection by the Financial Intelligence Unit (FIU) and the Reserve Bank.
The four arrested by the ED under the Prevention of Money Laundering Act included Kamal Kalra, forex official at a private bank, and three traders — Chandan Bhatia, Gurucharan Singh Dhawan and Sanjay Aggarwal.
"This quartet was associated with irregular transactions of 15-odd companies of the total 59 companies that controlled the accounts under our scanner. Kalra helped the other accused with his domain knowledge and in return got his cut — up to 50 paise per dollar remitted abroad," said an ED source.
The source said the case was "not of black money stashed abroad but of trade-based money laundering where exporters and importers gain duty drawback (incentive/refund) and save customs duty by over-invoicing and under-invoicing, respectively".
"The investigation reveals that some unscrupulous exporters of items on which duty drawback is available as export incentive overvalued their exports to make extra money," said the source. "For this overvaluation, the exporters require forex equivalent to the overvaluation."
The amount is then shifted to the account of a shell company opened by the exporter and routed back to him after which he pockets the duty drawback, the source said.
"Similarly, unscrupulous importers importing items on which customs charges are high undervalued the items. The bank gained due to the increase in business imports to save customs duty and require availability of foreign exchange in foreign country to pay the difference."
Read | CBI raids Bank of Baroda branch in Delhi, Congress alleges scam
Personalise your news feed. Follow trending topics