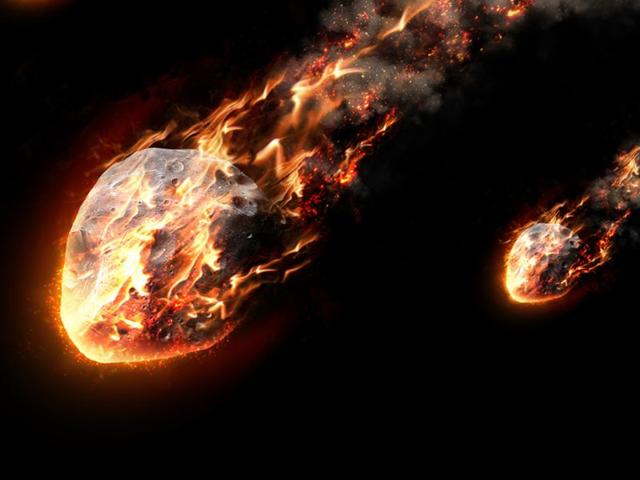 Death by meteorite: Did space rock kill a bus driver in Vellore?
India may become the first country with a recorded meteorite death after Tamil Nadu CM J Jayalalithaa announced a space rock killed a 40-year-old man in Vellore on Saturday
UPDATED ON FEB 08, 2016 05:31 PM IST
India may become the first country in the world with a recorded meteorite death after Tamil Nadu chief minister J Jayalalithaa announced on Sunday that a space rock killed a 40-year-old man in Vellore a day before.
Jayalalithaa said the mysterious explosion that killed Kamraj, a bus driver, on Saturday was caused by a meteorite --and not a grenade or bomb, as suspected earlier – that fell in the campus of a private engineering college in Vellore district's K Pantharappalli village.
The explosion, which killed one and injured three persons, created a crater and shattered window panes of buses and buildings, which made the police first suspect the trigger to be a manmade bomb, and not a celestial rock.
But despite the letter, scientists are yet to confirm the meteorite caused the death.
"The probability of being killed by a meteorite is negligible, even witnessing one fall is rare. A fact-finding team of scientists is in Vellore to examine the crater and residue," says Dr Harsh Vardhan, India's minister for science and technology.
A team from the Indian Institute of Astrophysics in Bangalore is at the spot to examine the situation.
"We don't have any records of deaths caused by meteorites in India. We cannot comment on the death as it is a police case. You'll have to ask the police," said K Thiyagarajan, principal staff officer, director's office, Indian Institute of Astrophysics, Bangalore.
"Scientists are there and we'll know more when they're back," said Thiyagarajan.
Window panes of the college buses and several glass planes of the building were damaged when the meteorite fell.
Globally, there is no recorded human death caused by a meteorite. The Nakhla meteorite from Mars killed a dog in Egypt in 1911, and a boy was hit but not seriously injured by the Mbale meteorite in Uganda in 1992, but there have been no deaths.
The family of Kamraj, who may go down in history as the world's first recorded person to be killed by a meteorite, got Rs 1 lakh as compensation, and each of the three injured got Rs 25,000 each from the Tamil Nadu chief minister's public relief fund.
Close