Hema Upadhyay murder case: Two suspects arrested in Varanasi
Hindustan Times |
, Lucknow / Mumbai
HT Correspondent
Dec 16, 2015 07:41 AM IST
Investigators made a breakthrough in the mysterious murder of celebrity artist Hema Upadhyay and her lawyer Haresh Bhambani with the arrest of two suspects holed up in Uttar Pradesh on Monday.
A Special Task Force (STF) team on Monday arrested two suspects in Varanasi in connection with the double murder of eminent painter Hema Upadhyay and her lawyer Haresh Bhambani.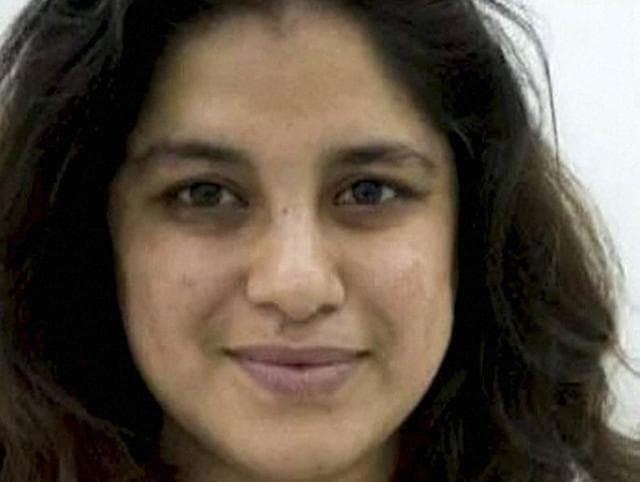 Talking to Hindustan Times, senior superintendent of police, STF, Amit Pathak said personal belongings of the deceased, including their ATM cards, identity cards and other articles, were recovered from the suspects. Refusing to disclose the identity of those arrested, Pathak said the duo were currently being interrogated.
According to Pathak, the two assisted the main culprit in the murder and disposal of Upadhyay and Bhambhani's bodies.
"Both the accused were employed as fabrication artists in Mumbai. We will reveal further details about their involvement after interrogation is complete," Pathak said.
Sources said a Mumbai police team arrived in Varanasi, and along with UPSTF sleuths, managed to nab the suspects using electronic surveillance systems in Varanasi. The Mumbai police had earlier tipped off their counterparts in Uttar Pradesh about the duo who fled to Varanasi after the murders.
Read: Bodies of Mumbai artist Hema Upadhyay, her lawyer found in drain
On Sunday, the bodies of the Upadhyay and Bhambhani were discovered when a man called up the police to inform that he saw a leg protruding from a cardboard box in a drain opposite a crematorium in the Dhanukar Wadi area of Kandivali (West).
Officers investigating the case refused to assign a motive behind the murder but acknowledged a deep-rooted conspiracy. Some suspects have been detained, though police declined to give details.
The needle of suspicion also pointed towards the owner of a warehouse where the painter and installation artist reportedly stored her artwork. Some reports suggested Hema and the godown owner had a dispute over money, but police said it was too early to draw a conclusion.
Investigators have also questioned the 1972-born Hema's estranged painter-husband, Chintan Upadhyay, who flew from Delhi to Mumbai following news of her death. The couple was locked in a bitter divorce battle since 2010, after nearly 12 years of marriage.
In 2013, she filed a case against Chintan, alleging he had painted obscene pictures of women on the walls of their home in Mumbai's plush Juhu to harass her. Bhambani had represented Hema in the case.
Chintan was in the news in November when his installation of a plastic cow suspended by a balloon at the Jaipur art summit triggered a controversy and he was accused of hurting religious sentiments.
Read: Not a mean bone in her body: Artists mourn Hema Upadhyay's death
Police were waiting for the autopsy report to know the exact cause of death of Hema and her 65-year-old lawyer, who were found in a semi-naked state with their hands and feet tied. Bhambani's eyes were covered with black tape and face was mangled, indicating a violent death from multiple blows with a blunt object.
Officers said the Baroda-born artist, known for her soulful work, was probably smothered with a pillow.
"The bodies were wrapped in transparent polyurethane and stuffed into cardboard boxes. They were securely tied and stripped down to their undergarments," a Mumbai police officer said.
The artist's domestic help, Lalit Mandal, said his employer last called him around 6.30pm on Friday, asking him to have his dinner as she would have hers outside. "When she did not return at night and I found her number was switched off, I rang up all her relatives and friends and even her estranged husband in Delhi."
Hema — born Hirani — married Chintan and settled in Mumbai in 1998.
Mandal later registered a missing person complaint at Santacruz police station. The family of Bhambhani, who was Hema's divorce lawyer, registered a similar complaint too.
The lawyer had left his Matunga home in his grey Honda City car around 6pm on Friday, telling his family that he was going to meet a client in Andheri. His car hasn't been traced yet.
The last call he made was around 8.30pm on Friday and police traced its location to Kandivli. After that Bhambani's phone was switched off.
Shocked friends and compatriots described Hema as an invaluable part of the contemporary art scene, whose work was primarily photographic and sculptural while her installations explored the realms of human migration to cities, female identity in India, nostalgia and loss.
"She was a lovely and extremely sweet person ... not a mean bone in her body," said Shireen Gandhy, whose art gallery, Chemould, hosted Hema's first solo exhibition in 2001.
(With agency inputs)
"Exciting news! Hindustan Times is now on WhatsApp Channels
Subscribe today by clicking the link and stay updated with the latest news!"
Click here!