I have married Digvijaya Singh for love: Amrita Rai
Sep 09, 2015 12:02 PM IST
Senior Congress leader Digvijaya Singh has married TV anchor Amrita Rai more than a year after their relationship came to light when several photos featuring them were leaked on social media.
Television anchor Amrita Rai on Sunday said she has married Congress general secretary Digvijaya Singh, more than a year after their photographs went viral on social media.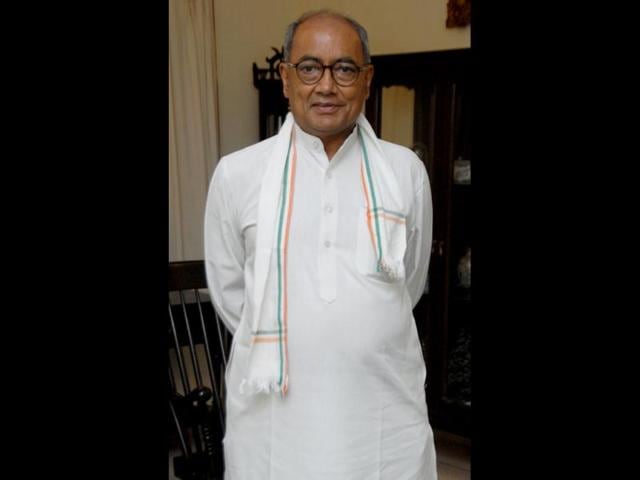 "I would like to share with my friends that I and Digvijaya Singh have married in a solemn ceremony, as per the Hindu rites. We have also later registered our marriage," she wrote in a Facebook post.
Rai added she has requested Singh to transfer all his property to his son and daughters.
"I have married Digvijaya Singh for love. Therefore, I have already requested him to transfer all his property and belongings to his son and daughters. I only want to embark on this new journey with him, working towards a dignified, professional career."
The Indian Express reported on Sunday that Singh married Rai in Chennai late last month.
Singh had confirmed his relationship with Rai after the images featuring them appeared on social media in April 2014.
"She and her husband have already filed a mutual consent divorce case. Once that is decided we would formalise it," he had then posted on Twitter.
"I have no hesitation in accepting my relationship with Amrita Rai... but I do condemn encroachment in our private life."
Singh, 68, is currently in the US in connection with the treatment of his ailing daughter. Singh has one son and four daughters and his wife Asha died in 2013 after a prolonged illness.
Rai also expressed anguish at being vilified in the social media after their relationship became public.
"I would like to thank all those who have stood by me through all the difficult times that I faced recently. Last one and a half years have been particularly stressful and traumatic. I was the victim of a cyber crime, but was treated as a criminal."
"I was trolled and abused in most derogatory language for no fault of mine. Those who themselves have no concept or belief in love and dignity tried to shame me on social media. But all during this period, I kept a dignified silence and went on with my work, believing in myself and my love for Digvijaya."
The TV anchor also dismissed the "talk of age difference" between Singh and her.
"I know, questions have been raised and will be raised on the age difference between us. But I sincerely feel that at my age I know what is good for me and I can take my decisions as per my own wisdom. We live in a modern, progressive India, and the constitutional and legal framework has empowered me to decide about my life and my life's choices. I also know that motives can be attributed to my decision."