Kohinoor was given to Britain, we shouldn't ask for it: Govt to SC
Updated on Apr 19, 2016 01:30 PM IST
The Kohinoor, a famed diamond that is part of Queen Elizabeth's crown was given to Britain and not stolen, the Centre on Monday told the Supreme Court, which is hearing a suit seeking its return.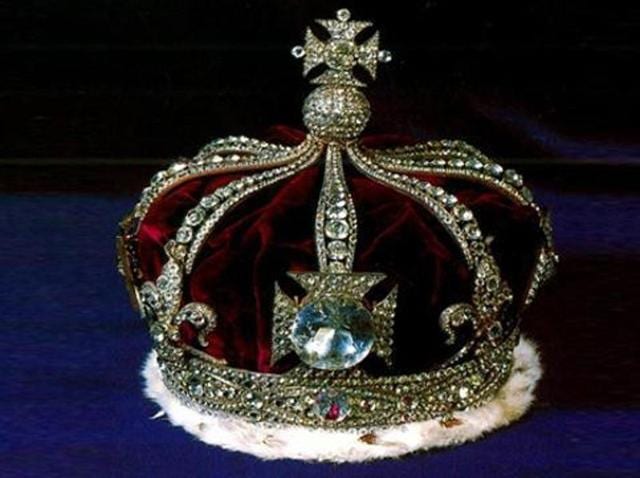 The Kohinoor was neither stolen nor forcibly taken by the British, the government told the Supreme Court on Monday, adding that India should not reclaim the famous diamond that adorns the crown of the British Queen.
The apex court, however, refused to dismiss an NGO's petition seeking return of the treasure, saying it will prevent India from making "a legitimate claim" over the prized diamond sought by at least four countries.
The 105-carat Kohinoor – the name translates to 'Mountain of Light' – is believed to have been mined in present-day Andhra Pradesh in the 13th century and passed several hands before ending up with the British during their occupation of India.
Solicitor general Ranjit Kumar told a bench headed by chief justice TS Thakur that Sikh king Duleep Singh presented the Kohinoor to Queen Victoria in 1850, a year after the British annexed Punjab.
"It has not been categorised as an object stolen but gifted as compensation. If we lay claim to the gem then tomorrow other countries will start demanding the treasure we have," Kumar said.
But the court was not convinced with the argument.
"We've never colonised others," the court said.
"If we dismiss this petition it will be read against the government. Tomorrow everybody will say that the Indian Supreme Court has held the gem cannot be brought back," the bench added. The court gave six weeks to the Centre to clear its stand on the issue.
The petitioner, the All India Human Rights and Social Justice Front, is seeking directions to the British Indian high commissioner for returning the diamond among other treasures — belonging to kings such as Tipu Sultan, Bahadur Shah Zafar and Rani of Jhansi.
The chief justice reminded Kumar about Tipu Sultan's sword which was brought back to India by liquor baron Vijay Mallya.
The solicitor replied in lighter vein: "The man who bought the sword has left the country." This prompted the court to ask whether Mallya left the sword behind or took it with him when he left the country last month.
A similar petition filed at the Lahore high court by a Pakistani lawyer said the British snatched the diamond from Ranjeet Singh's son Duleep Singh.
In 1976, Britain refused a request to cede the diamond, citing the terms of the Anglo-Sikh peace treaty.
Britain's Prime Minister David Cameron has also said that he would oppose returning the diamond.
"If you say yes to one you suddenly find the British Museum would be empty," he told NDTV television in 2010. "It is going to have to stay put."