Myanmar earthquake: Two killed, 70 injured in Assam
Apr 14, 2016 12:34 PM IST
A strong earthquake epicentred in Myanmar shook parts of Bihar, West Bengal, northeastern India and
At least two people have lost their lives and more than 70 have been injured in Assam after an earthquake measuring 6.8 at the Richter scale rocked eastern and north eastern parts of India on Wednesday evening.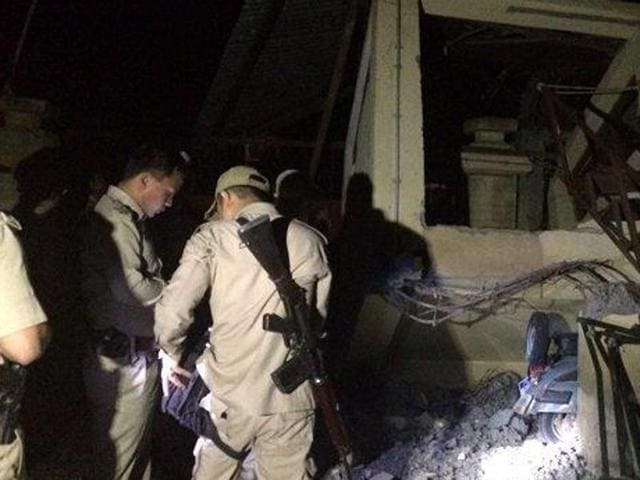 A strong earthquake epicentred in Myanmar shook parts of Bihar, West Bengal, northeastern India and Delhi-NCR on Wednesday, forcing people out of homes in panic.
The earthquake, centered in the jungle and hills northwest of Mandalay, Myanmar's second-biggest city, was felt in northeastern India's Assam, Manipur, Tripura, Mizoram and Nagaland.
The earthquake also affected power supply, communications and rail services in some pockets for sometime in the region.
National Centre for Seismology said in New Delhi that the epicentre of the quake was located in Myanmar, 100 KM off the India-Myanmar border.