Aamir Khan likely to be brand ambassador for drought-free Maharashtra
Feb 17, 2016 12:38 PM IST
Less than three months after actor Aamir Khan found himself in the midst of an 'intolerance debate' earning the ire of the right wing, the BJP-led state government has got the Bollywood star on board to partner with it for one of its flagship schemes
Less than three months after actor Aamir Khan found himself in the midst of an 'intolerance debate' earning the ire of the right wing, the BJP-led state government has got the Bollywood star on board to partner with it for one of its flagship schemes.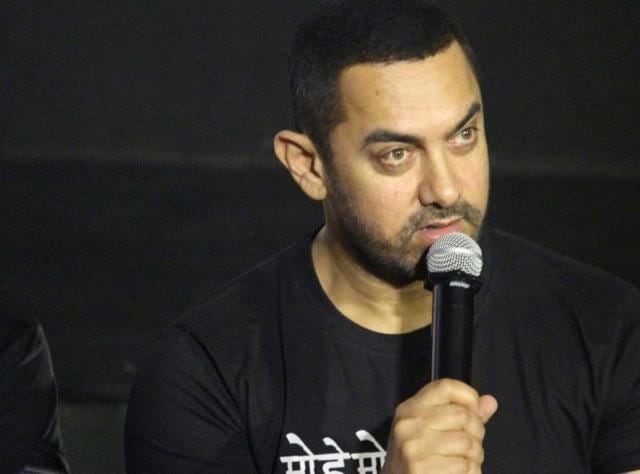 On Wednesday, Khan and chief minister Devendra Fadnavis are expected to make a joint announcement of the initiative at Sahyadri, the government guesthouse.
While government sources are tightlipped about the 'surprise announcement', officials admitted that the project will see Khan proactively work with the government for its Jal Yukt Shivar scheme, Fadnavis' pet project that aims at making state villages drought free in five years through water conservation programmes.
"It will probably be one of the biggest partnerships of such a kind in the country. He will work with us through a structured programme to aid Jal Yukt Shivar. He will give us his time, focus and help in execution," said a bureaucrat.
Officials said they were in talks with Khan since May last year and the actor was keen on working with the state government. Khan had also contributed Rs 11 lakh to the chief minister's relief fund as donation to the scheme in 2015.
Following the actor's comments on the issue of intolerance, the BJP government had ended his contract as the brand ambassador for its Incredible India campaign after 10 years.